Jason Sudeikis Talks About Olivia Wilde Split For The First Time In Interview With GQ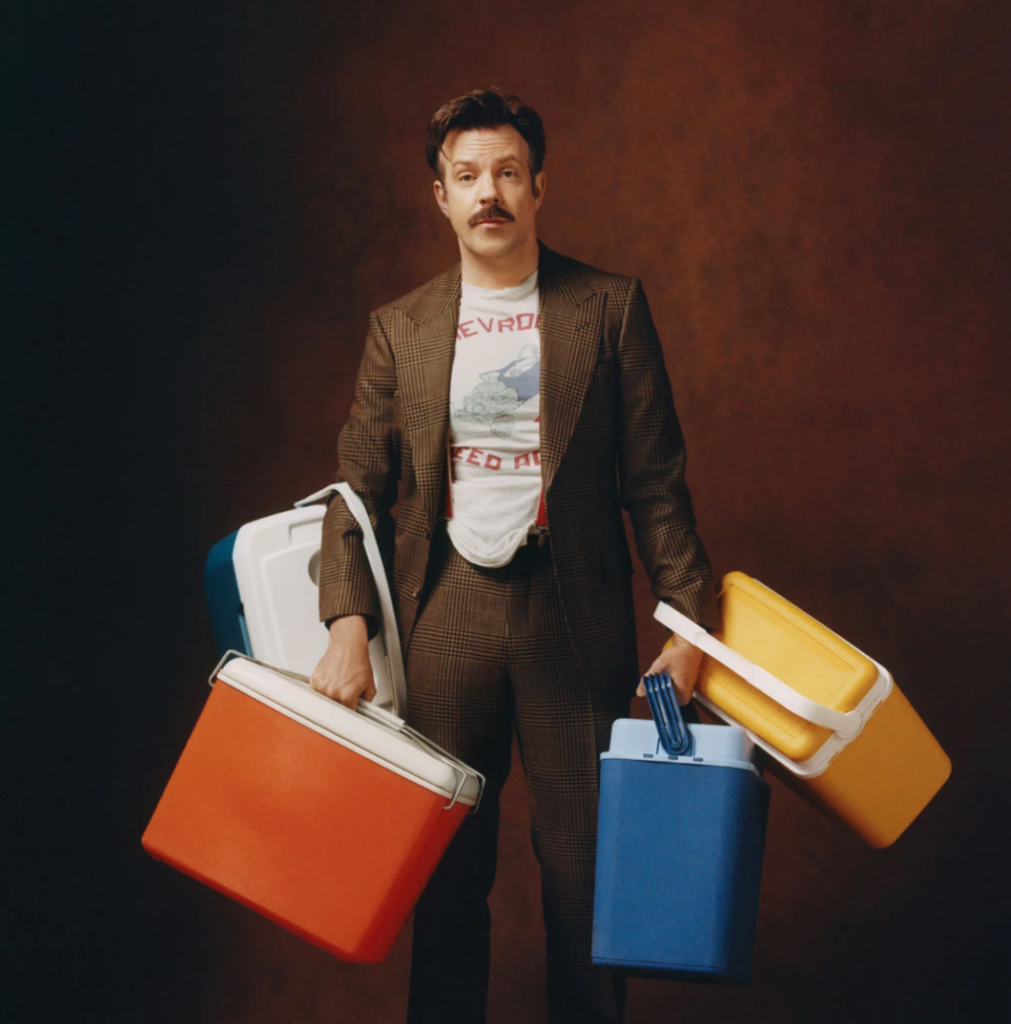 For the most part, Jason Sudeikis has focused on his work after his surprising split from Olivia Wilde. It's been well established that Wilde is the one who ended it with Sudeikis. Some reports claim she even fell for her new boyfriend, Harry Styles, while she was still with Sudeikis.
So obviously this has been a painful time for the 45-year-old actor, but thankfully he's been able to immerse himself in his new show, Ted Lasso. He's been showered with awards for his work on the hit series, but that can't make up for heartbreak.
In a new interview with GQ, Sudeikis talked about the breakup for the first time…
I'll have a better understanding of why [it happened] in a year. And an even better one in two, and an even greater one in five, and it'll go from being, you know, a book of my life to becoming a chapter to a paragraph to a line to a word to a doodle.
For those who don't know, Sudeikis and Wilde started dating in 2011 and got engaged two years later. They had two kids together, one in 2014 and one in 2016.
Then in November 2020, their split was announced. Some sources claimed the split happened months before, but Sudeikis made it clear in the interview that the breakup happened in November. This is interesting because Wilde hired Styles to star in her new film in September.
And in November, she had this to say about him…
To me, he's very modern, and I hope that this brand of confidence as a male that Harry has—truly devoid of any traces of toxic masculinity—is indicative of his generation and therefore the future of the world. I think he is in many ways championing that, spearheading that. It's pretty powerful and kind of extraordinary to see someone in his position redefining what it can mean to be a man with confidence.
But their relationship didn't become public until January 2021, so it's difficult to know when they first got together.
Sudeikis described hitting rock bottom and landing like an Avenger…
I think if you have the opportunity to hit a rock bottom, however you define that, you can become 412 bones or you can land like an Avenger. I personally have chosen to land like an Avenger. It doesn't mean when you blast back up you're not going to run into a bunch of s–t and have to, you know, fight things to get back to the heights that you were at, but I'd take that over 412 bones anytime.

Because we all know that a bone, up to a certain age, when it heals, it heals stronger. So, I mean, it's not to knock anybody that doesn't land like an Avenger. Because there's strength in that too.
And what does landing like an Avenger look like for Sudeikis? Well, it involves starting a new relationship with Ted Lasso co-star, Keeley Hazell.
---