Ben Affleck Is Super Dad, Takes His Kids And Jennifer Lopez's Daughter Out For Fun Day At Universal City Walk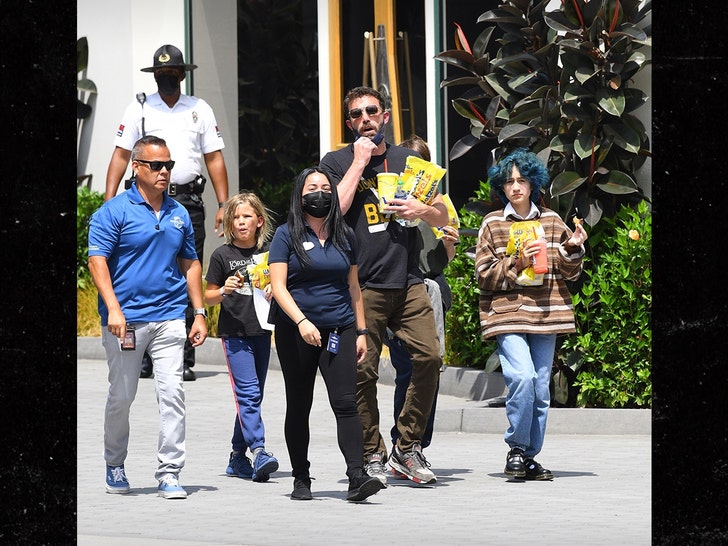 What's that? You still don't believe Ben Affleck and Jennifer Lopez are serious? Well, maybe this will convince you.
Ben Affleck played the role of stepdad this past weekend. On Sunday, he took Lopez's 13-year-old daughter to Universal City Walk, along with his two kids, Samuel and Seraphina.
Lopez was not with them, but they did have a security guard and perhaps a nanny, so Affleck wasn't completely alone.
And much like in every candid photo of the 48-year-old actor, he was seen with his hands full, carrying a big ol' bag of pretzels and a drink. The whole family was snacking on Wetzel's Pretzels. It almost looks like an advertisement.
While at the fun-filled attraction Affleck and the kids were naturally given A-list treatment as they were seen being led by a guide with a security guard following behind them. 
What's interesting is that it looks like Lopez is planning on moving from Miami to Los Angeles.
Just a few days before the Sunday outing, Lopez was spotted out with her son Max, touring a school in the Los Angeles area. She has toured a few schools now, but this is the first time she brought Max along with her.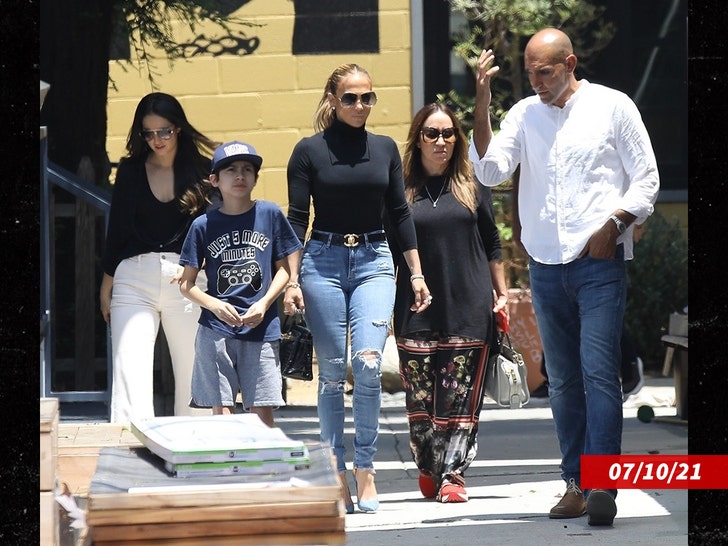 So yeah, it looks like Lopez and Affleck are fully prepared to live the blended family life in Los Angeles.
We can only hope it works out better than her relationship with A-Rod. You'll remember her and A-Rod's kids became pretty close. They were reportedly really upset when they split.
---