Ben Affleck And Jennifer Lopez Lather On The PDA To Celebrate Lopez's Birthday (PHOTOS)
You probably saw a lot of Jennifer Lopez this past weekend. The singer/actress celebrated her 52nd birthday by flaunting her body and her new relationship all over social media.
She posted a handful of bikini photos to her Instagram account, and in the middle of the body flaunting, she tossed in a photo of her and Ben Affleck kissing…MAKING THEM INSTAGRAM OFFICIAL!
As you can see, she has an incredible body at age 52. I'd argue her body is better than most 32-year-old bodies. Obviously she's probably had some work done, and she's super rich, so she can afford the best food, the best trainers, the best relaxation, the best skincare products, and the list goes on and on.
But still, she deserves some credit. It also takes a lot of hard work.
Ben and Jen have been celebrating her birthday for the past few days on a mega-yacht. They've been sailing the Mediterranean in St. Tropez, which is a popular costal town in France.
In addition to the photos Lopez posted herself, the paparazzi managed to get some candid photos of the couple, and you can see Ben grabbing a handful of ass.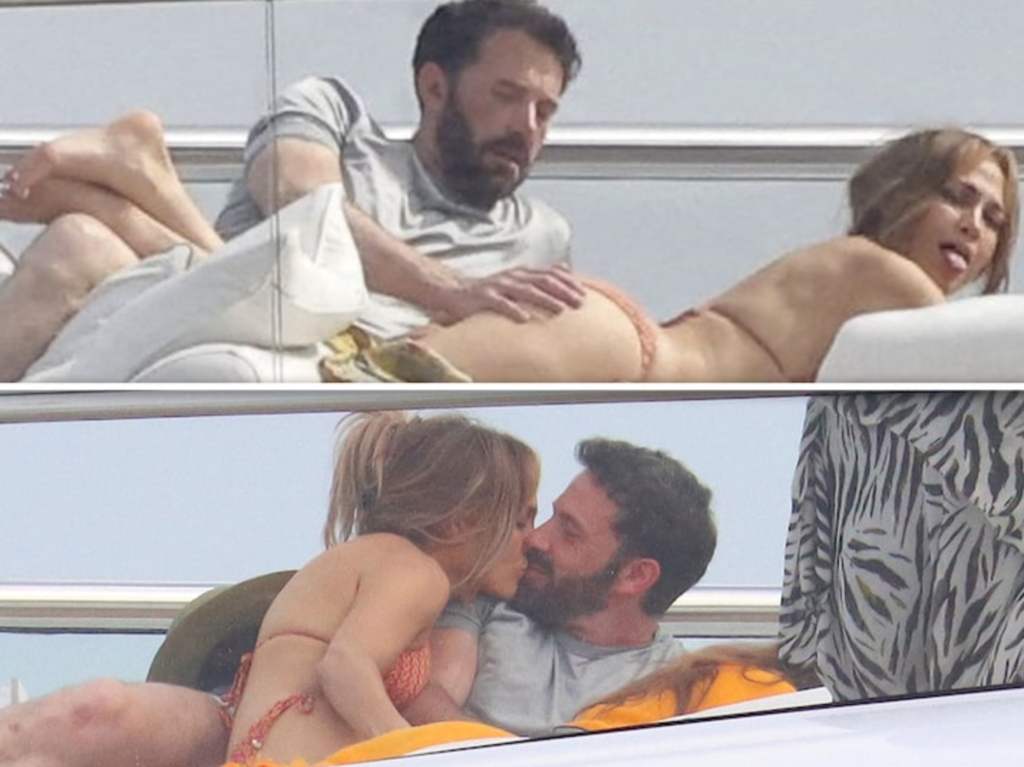 And then there is this from her actual b-day party. As you can see, the crowd was hyped and Ben was by her side the entire night…
They are falling hard for each other again. Hard and fast. Let's hope they can maintain.
---