Simone Biles Has Now Pulled Out Of Big Olympic Event Individual All-Around Gymnastics Due To Mental Health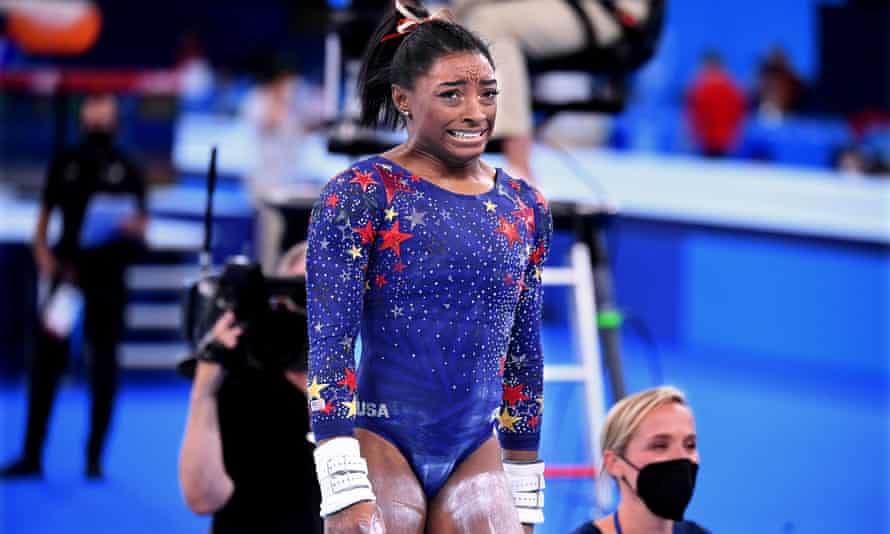 Damn. This might be a huge hit to the Tokyo Olympics ratings. All eyes were on Simone Biles this year. People were more than excited to see her dominate the gymnastics competition and bring home a handful of gold medals for the US team.
But it's looking like she may not perform at all. After she unexpectedly removed herself from the women's gymnastics team final on Tuesday night, she then made the decision to drop out of the women's gymnastics individual all-around on Thursday.
In a statement to the media, the focus was once again on her mental health…
After further medical evaluation, Simone Biles has withdrawn from the final individual all-around competition at the Tokyo Olympic Games, in order to focus on her mental health. Simone will continue to be evaluated daily to determine whether or not to participate in next week's individual event finals.
According to the report, Jade Carey, who had the ninth-highest score in qualifications will participate in her place.
The 24-year-old Biles came to Tokyo as arguably the face of the Games, following the retirement of swimmer Michael Phelps and sprinter Usain Bolt. She topped qualifying on Sunday despite piling up mandatory deductions on vault, floor and beam following shaky dismounts.
That's the thing. Even if she's not at her best, she's still better than the rest, so this decision is a bit confusing. Although, it could be that she's in such a negative headspace that she's worried she'll hurt herself. With all those flips and sh*t, you could easily break a leg if you're not careful/focused.
It's pretty crazy. It's not like she's uncomfortable with the spotlight. She's been in it plenty of times before. But perhaps, being the face of Team USA was too much pressure for her this time.
We'll see if she can figure it out before next week.
---