Concerned Mom Shows Absolutely Terrifying Video Of 18-Year-Old Daughter "Possessed" After Drinking Spiked Beverage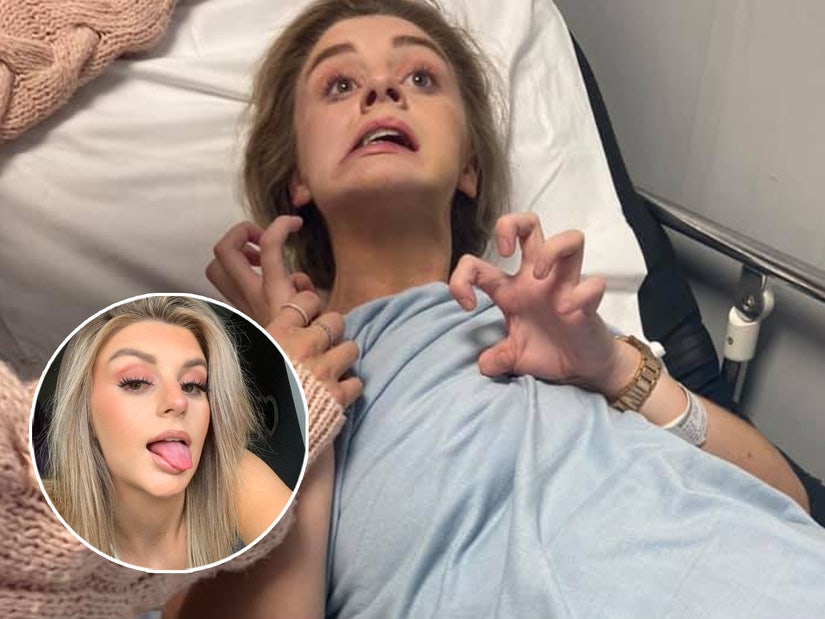 In the UK, the legal drinking age is 18, so when Claire Taplin's daughter Millie turned 18 recently, it was a very normal thing to hit up the club and get a drink.
It was her very first time inside a nightclub, and Millie was enjoying herself with some friends, but then it all went to sh*t. At some point during the night, Millie accepted a drink from a man she had been talking to.
And then around 10 minutes later, she started feeling weird. Millie claims she only had a few sips of the drink, because it was strong and she doesn't like strong drinks. After taking the sips, she went out back to the smoking area with some friends and started feeling really hot.
Then not long after, she lost her ability to walk and even talk. She couldn't see properly or feel her hands. Her friends had to carry her to the car and drive her to the hospital.
And when Claire arrived a short time later, this is how her daughter greeted her from the hospital bed…
As you can see, the girl looks possessed. She was frozen with her hands in a claw-like position. Claire says her daughter couldn't even talk when she arrived.
Thankfully, she has since made a full recovery, but the entire experience was terrifying.
In my head I was there but in my body I wasn't. I've never felt like that. The doctors were really supportive and trying to calm me down. I was in such a state when I arrived. I was so scared. I don't ever want to go through that again. It was horrible.
According to Claire, the doctors claim Millie may have had two separate drugs in her system. One to paralyze her and one to knock her out.
A spokesperson for the nightclub had this to say…
We urge all customers to be present when their drink is ordered and that they do not leave it unattended. The alleged drink spiked appears to have been accepted from a person known to the lady affected and whilst it was not reported to us at the time, we are assisting the police who are dealing with the matter.
Between 2016 and 2020, Essex Police have responded to nearly 200 reported cases of drink spiking, with the motives ranging from pranks, to robbery, to sexual assault.
Be careful out there, folks.
---