Ayesha Curry Gushes Over Steph Curry, Reveals Major Turn-On About Him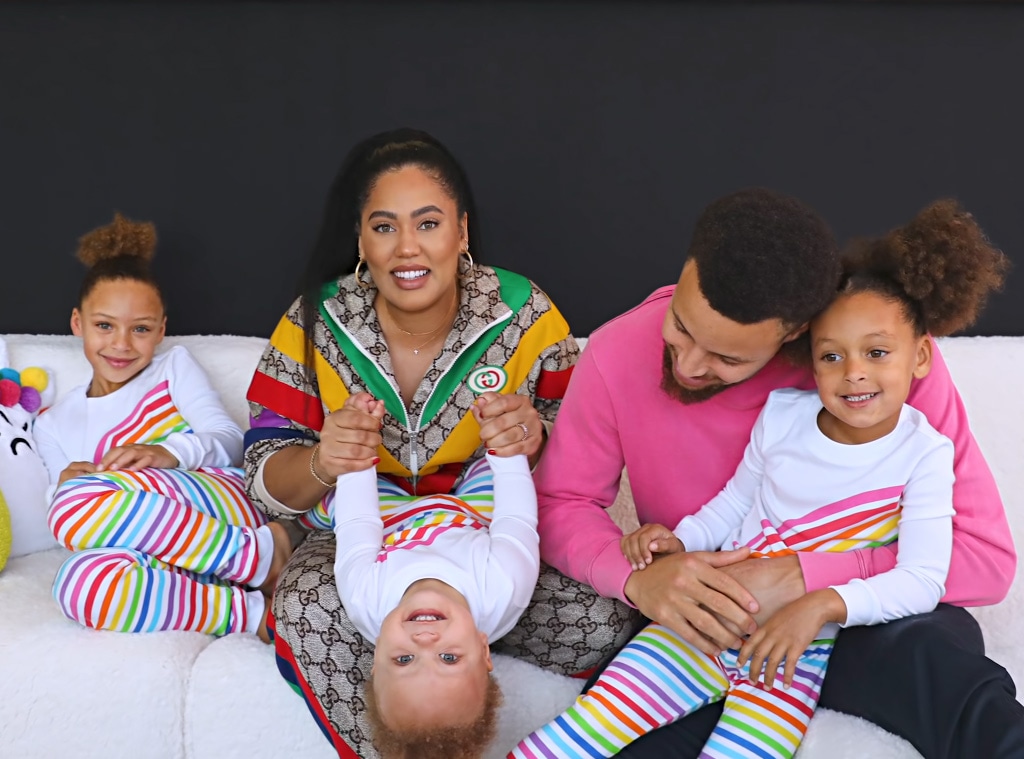 If there is one thing you should know about Ayesha Curry, it's that she loves her husband and is constantly afraid of losing him to some NBA groupie on the road. I feel like Steph Curry can do no wrong in her eyes.
BUT THAT'S JUST ME BEING A HATER AND SPECULATING!
Anyway, during an episode of Shop TODAY with Jill Martin, Ayesha talked about Steph and the family they've built together.
She said that while the pandemic/lockdown was obviously hard, she actually enjoyed it because they got to spend quality time with each other.
They say that's something you can never get back and I genuinely feel like in the midst of all of the chaos and the sadness and the uncertainty, the underlying blessing is I feel like we got time back that we wouldn't have had otherwise.

He got to spend so much time with Canon and the girls and I got to see him be their teacher and I got to see him cook dinner on occasion.
She also claims that Steph took on "Saturday cleaning" duties, which sounds strange to me. Cleaning on a Saturday? Everyone knows you clean on a Sunday. Also, the dude is worth $130 million, why is he cleaning his own home?
But what about her major turn-on? Because that's why you clicked, right? Well, check it out below…
He's very patient. Can't multitask for anything, but is so patient in knowing that and so good with the kids. It's such a turn-on to see. Probably so inappropriate, but it is. It's refreshing to see that.
Damn. Steph sounds like the perfect husband. Spends time with the kids, cooks, cleans, makes millions a year.
Honestly, I get why Ayesha is so afraid to lose him. I haven't even had him and I'm afraid to lose him.
---