Incredible Video Shows Alligator Attack Trainer In Front Of Customers Who Rush To Save Her
Before you click play on that video, we must warn you the video is intense. It's not exactly graphic, but it's intense. Hollywood studios would kill to make something this suspenseful.
The drama went down at a Utah reptile center called Scales & Tails.
Apparently, visitors can tour the center and learn more about various creatures, including alligators. This particularly event was for a 5-year-old's birthday party that they'll probably never forget.
As you can see in the clip, the trainer Lindsay Bull walked inside the alligator's enclosure and right away it seemed aggressive. She didn't seem afraid though, even as the alligator tried to bite her hand.
The alligator missed the first time, but then connected soon after and chomped down on her hand. The beast was preparing to drag her under the water when a visitor named Donnie Wiseman rushed inside and straight up jumped on the alligator's back as if his last name was Irwin.
He stayed on the alligator's back to prevent it from drowning her, or you know, ripping off her arm. Other visitors rushed in, but there wasn't much they could do.
Eventually, the alligator grew tired of the situation and released her hand. She was able to escape, and even though she was bleeding heavily from her hand and most likely in intense pain, she stayed right by the water to help Donnie get off the alligator.
She calmly talked to him and gave him some tips so he could successfully unmount the animal without getting attacked himself.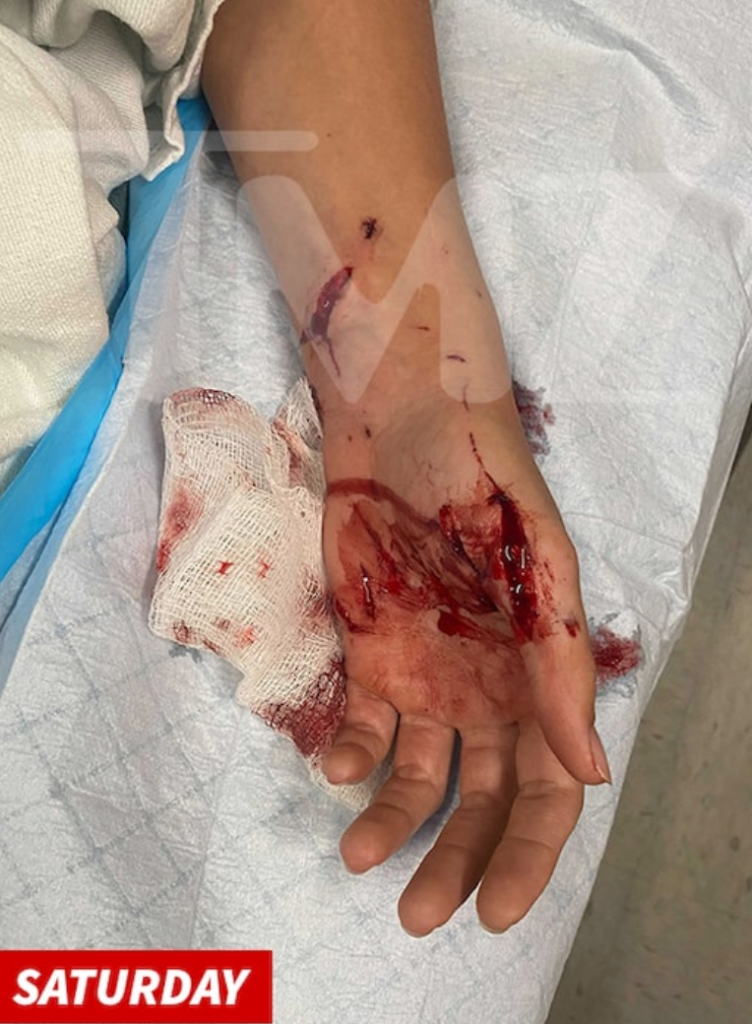 It was truly incredible. Lindsay was taken to the hospital. She had a damaged tendon and multiple fractures in her hand, as well as some nasty punctures, but she was able to be discharged just two days later.
Shane Richins, the owner of Scales and Tails Utah, tells TMZ … Lindsay's training helped preserve her limbs, because she went into the enclosure after the animal chomped down on her hand and let her body go limp as the gator went into the roll.
Lindsay has plans to talk to Donnie soon and thank him for potentially saving her life.
Dude is a hero, and she's got ice in her veins. I don't know how she stayed so calm.
But for real, get that alligator out of Utah! UTAH AIN'T NO PLACE FOR AN ALLIGATOR!
---