Alex Rodriguez Talks About What Life Is Like For Him And His Daughters Following Jennifer Lopez Split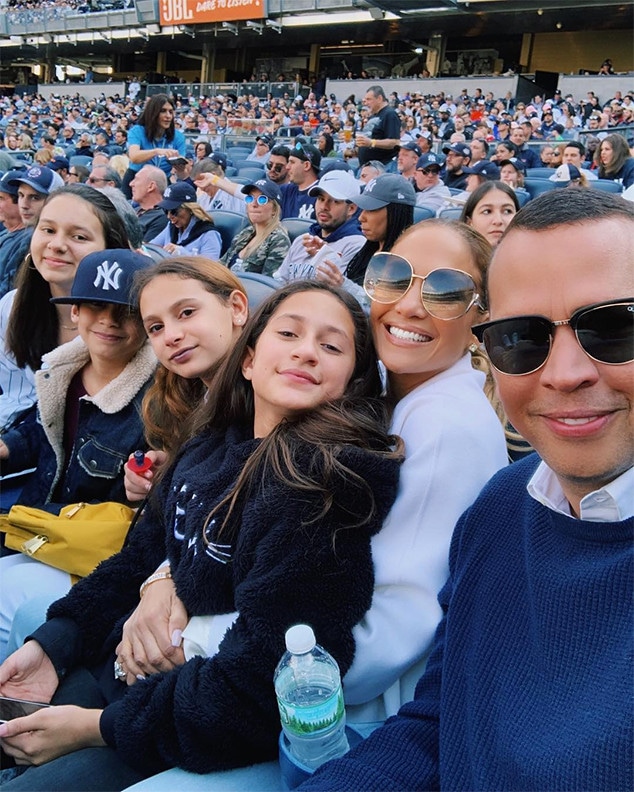 Jennifer Lopez and Alex Rodriguez were together for nearly five years and were engaged to be married. They were super serious. Their daughters became best friends with each other, so when they split, it was a huge deal for everyone.
We have to imagine A-Rod's daughters were just a little mad at him for ruining the relationship, considering he (at the very least) emotionally cheated on Lopez.
But it looks like they're all starting to heal. The 46-year-old former MLB star opened up recently to Entertainment Tonight. He talked about how he's focusing on only the positive right now.
I had five years of an incredible life and partnership and also with my daughters, we learned so much. And now we have the opportunity to take that and move forward and say, 'You know what? We're so grateful for the last five years, how do we make the next five years better because of lessons learned?'
Well, you could start by not cheating. That would probably be the first thing you could learn.
A-Rod also said that he feels like he's in a great place right now. He also said he's so "grateful for where God and the light has really put me," whatever that means. Apparently God wanted him to cheat and ruin his engagement.
As for JLo? Well, she has 100% moved on. She's deep in a new relationship with Ben Affleck, and just this month, she deleted A-Rod from her Instagram feed and unfollowed him.
Sources say JLo and Ben are actually looked for a home together in Los Angeles. So yeah, she ain't thinking about A-Rod anymore, and it sounds like he's not thinking about her either.
---