There Still Might Be Hope For Some Sort Of 'The Office' Reboot…NBC IS READY!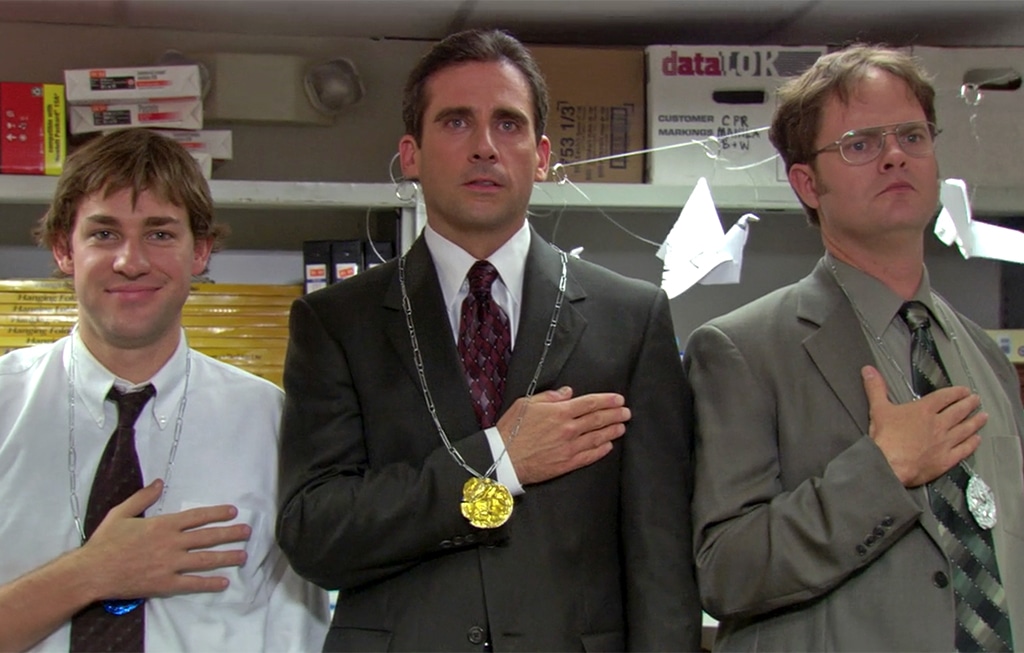 What's that? You've already watched 'The Office' ten times all the way through? You find yourself knowing every line before the character says them? You talk about the characters as if they are your actual friends? Don't worry. We've all been there.
And now you're likely on the, "Is there going to be a reboot?" search party. Well, we have some slightly good news for you.
On Monday (August 23) Susan Rovner, Chairman for Entertainment Content at NBCUniversal Television and Streaming, was asked about a possible reboot of the hit sitcom. At first she replied with a simple "no comment" but then she followed it up with, "Whenever Greg Daniels wants to do one, we're standing by," she said.
Greg Daniels is the man responsible for adapting the show for American television. He then served as showrunner (aka the boss of everything) for several seasons. There's no 'The Office' without Daniels.
So how does he feel about a potential reboot? Well, he's gone back and forth on it, but here recently, he's expressed some interest. Earlier this year, he talked to Collider and said that a reboot is "not impossible" and that he would want to be involved, but he has two other shows going on at the moment.
He then hinted that a reunion might be easier to pull off than a full-on reboot. There has been talks about doing a reunion similar to the big 'Friends' reunion earlier this summer.
For those who need a refresher, the cast of Friends—Jennifer Aniston, Courteney Cox, Lisa Kudrow, Matt LeBlanc, Matthew Perry and David Schwimmer—reunited earlier this year to reminisce about hilarious scenes, behind-the-scenes moments and more.
At this point, 'The Office' fans will take anything they can get. I'm sure they'd much rather have a reboot, but a reunion would also be cool. I think there would be a lot of laughs and good memories.
I think it's safe to say that something will be coming. Possibly a reboot, but more likely a reunion. I'm placing a bet for 2023, but we'll see.
---