Yes, Tom Holland And Zendaya Are Still Dating, And We Have Photo Evidence!
For years now, fans of Tom Holland and Zendaya have been secretly wanting them to date. It was always in everyone's mind, but Holland and Zendaya insisted they were just good friends.
And that may have been the case early on, but now it's clear they are more than just friends.
It's been two months since the two stars basically confirmed their relationship with some PDA for the cameras.
Who could forget this photo of Holland and Zendaya kissing in his $125k sports car…
And while they haven't really commented on the romance to any publication, it's clear they are still hot for each other.
On August 22, they attended a friend's wedding together, and another party guest shared a photo of them looking very much like a couple…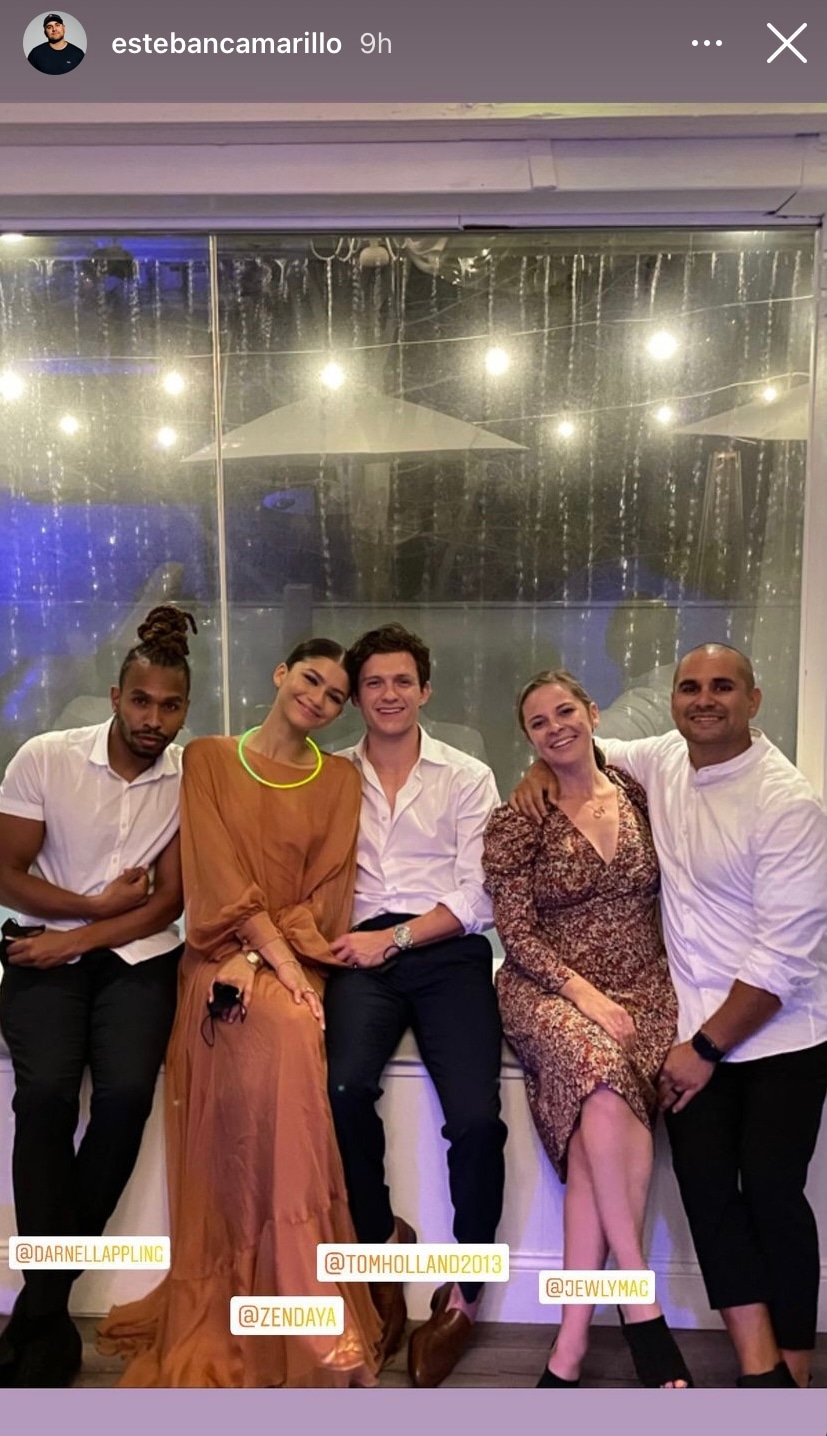 You got the head touch going on. You don't get the head touch unless you're dating.
Fans are now looking forward to watching Zendaya and Holland walk the 'Spider-Man' red carpet together later this year. The latest Spider-Man flick is expected to hit theaters this December, which means the premiere should be in early December or November.
Until then, we'll wait for more candid photos.
---