Kylie Jenner Is Reportedly Pregnant With Baby No. 2, And Fans Believe She'll Confirm At The Met Gala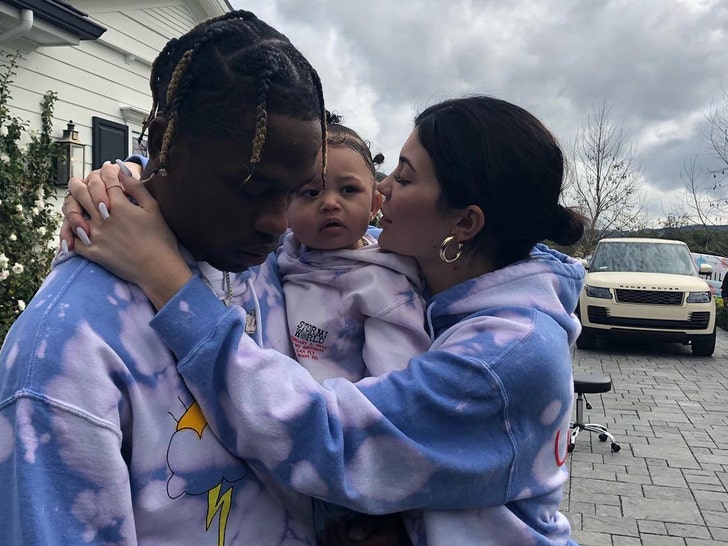 Have you heard the news? Kylie Jenner is going to have another baby with Travis Scott, this according to a source who spoke with TMZ.
The source, who has direct knowledge, told TMZ that she's in the very early stages of the pregnancy and does not know the sex of the baby. They also don't know when the due date is.
Even before this source came out, people have been speculating, due to the fact that Kylie has spent the majority of her summer in baggy clothing. Some fans also noticed that in a recent sushi order, she did not have any raw fish, which…uh, DO YOU PEOPLE HAVE JOBS?
Anyway, Kylie has not confirmed the pregnancy news, but people believe she's waiting to drop the announcement at the Met Gala. The huge event is just a few weeks away.
I bet Kylie Jenner wanted to make her pregnancy announcement at the Met Gala but TMZ ruined pic.twitter.com/DprBYZD5KM

— BabyJasmin? (@godbritbrit) August 20, 2021
✨speaking this into existence✨

if kylie is pregnant, i'm imagining using the met gala as her announcement. like her designer is designing a dress to make it an over the top moment to announce her pregnancy bc the devil works hard but kris jenner works harder pic.twitter.com/2DCZCM34fW

— carly (@carlyynicolee_) August 19, 2021
Makes sense to me. She would get the most press that way. But who knows, the leak may cause her to change things up a bit.
People blaming TMZ, but it's worth noting that Page Six first reported the news, although we all know it's not real until TMZ confirms it.
Kylie and Travis already share 3-year-old Stormi together, and even though they've had their ups and downs, Kylie has made it clear she wanted another baby. She did not want Stormi to be an only child.
Looks like she's getting her wish, which means at just 24-years-old, Kylie Jenner will have two kids, a net worth close to $1 billion, and over 260 million followers on Instagram.
AND SHE STILL HAS LIKE 60 OR 70 MORE YEARS TO GO!
---