50 Cent Goes Too Far? Rapper Under Fire For "Disgusting" Michael K. Williams Post Following His Death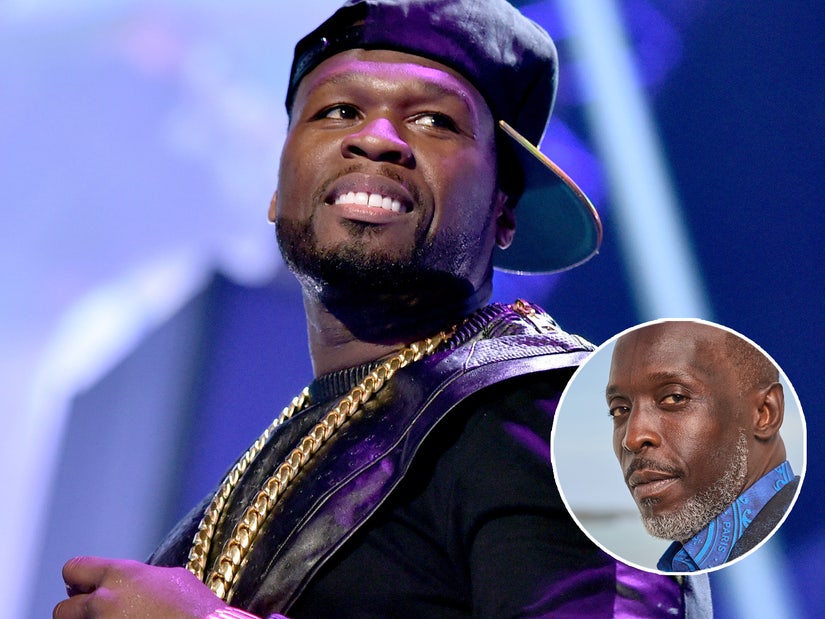 50 Cent has made a lot of enemies online. The dude is a massive troll, and typically, it's all in good fun. But occasionally, he goes too far, and it looks like he just crossed the line once again.
The 46-year-old rapper/actor is currently under fire after jumping on his Instagram account on Monday to share the news of Michael K. Williams' death.
But the post seemed more like a bizarre promotion for his TV show and liquor brands.
"Raising Kanan" is 50's show on Starz, which is a prequel to the original 'Power' franchise. He also posted the hashtags of his liquor brands.
People flooded the comments with hate. So much hate that 50 actually deleted the post, but he then replaced it with a screenshot of a Page Six article detailing the real-life feud he had with the late actor.
He captioned the post, "Don't ever try to understand me I'm different. I don't do all the fake love shit."
He deleted that post as well, but obviously the internet caught it…
50cent is a wild dude pic.twitter.com/n5yKhxEZqG

— Woodz ??? (@Nibiru1000) September 7, 2021
Here's the thing. I'm not down with the fake love either. It doesn't matter what celebrity dies, you'll hear about how AMAZING they were from just about everyone on the internet. Most of the time these posts come across as incredibly fake. They also scream, "SEE! I KNEW THIS PERSON! HERE'S A PHOTO OF ME WITH THEM! I'M SPECIAL TOO!"
But at the same time, you don't have to say anything at all. You don't have to send fake love, but you also don't have to put out the energy 50 was putting out either.
Sometimes, it's perfectly acceptable to just shut the f**k up and mind your own business. Hell, sometimes it's preferred.
---