Kim Kardashian Steals The Show At Met Gala With Faceless Outfit, But Was Kanye With Her?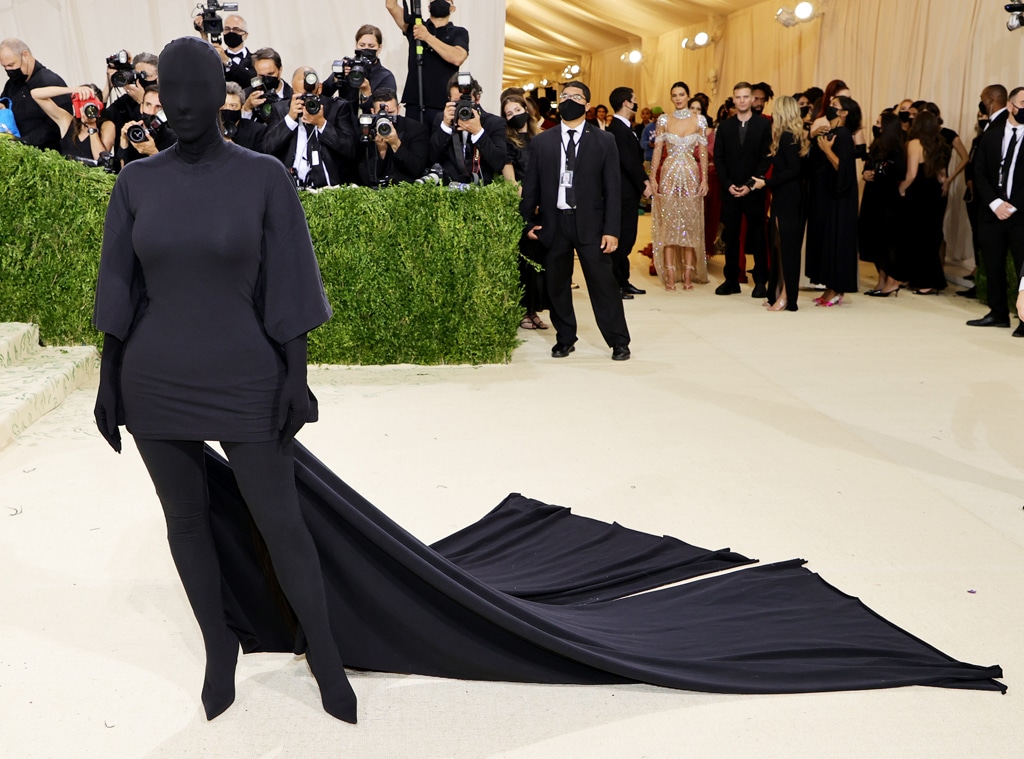 So the 2021 Met Gala took place last night, and if you're not into fashion, you probably paid no attention to it. Honestly, I'm still not sure I understand the point of the event. It's just where super rich people go to dress up and hang out with each other? It's a very expensive costume party?
In any event, the cameras were out in full force to catch a glimpse of the stars, including Kim Kardashian, who stole the show with some full-body outfit, which covered her entire body, including her face.
If you care, the outfit was designed by Demna Gvasalia.
The outfit corresponds with Kim's new curated BDSM-inspired bodysuits she wore during Kanye West's DONDA listening parties and New York Fashion Week.
Speaking of Kanye, did he attend the event as her secret date? Kim was seen walking down the red carpet with a masked man who looked very similar to Kanye.
Rumors spread online, and people were CONVINCED this person was Kanye, but turns out…it was the designer himself, Gvasalia.
It was his first Met Gala appearance, and really, one of few public appearances he's ever made.
He doesn't even walk out at the end of his shows. So it's a really big deal that he is here at the Met and walking with Kim.
And even though Kanye wasn't physically there with Kim, he was there in spirit, because he's the one who introduced Kim to Gvasalia.
It was him who introduced Kim to Demna and was instrumental in the newly formed relationship between her and Balenciaga. This look on Kim is like a new subculture and fashion statement. No logo, no face, but everyone knows it's her. Kanye gave her the courage to push creativity and people's imagination through art. It's the ultimate confidence.
One has to wonder if Kanye gave the tabloids this quote.
---