Wow! Miguel And Nazanin Mandi Split After Nearly 17 Years Together!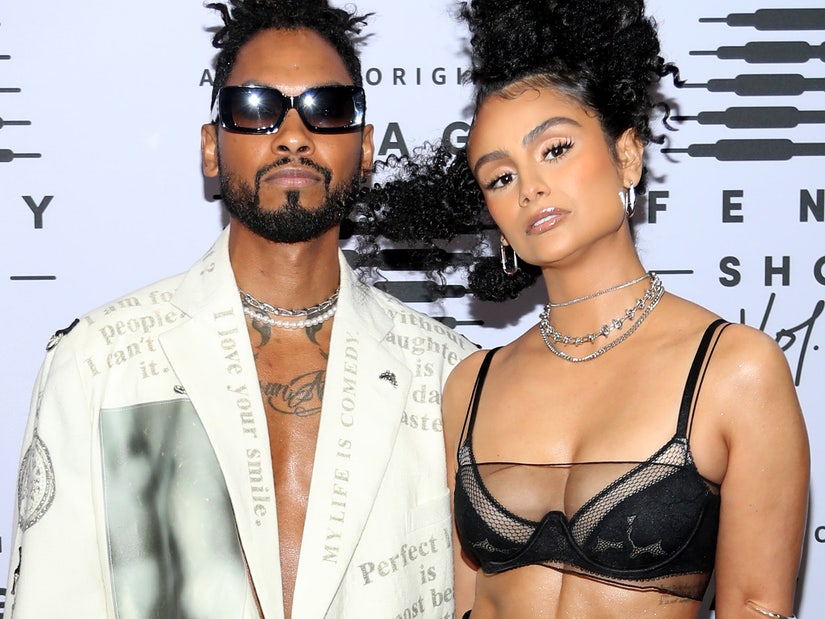 For nearly half his life, Miguel has been in a relationship with model Nazanin Mandi. They first got together when Miguel was around 19-years-old. He's now 35.
They got engaged in 2016 and finally tied the knot (after over 10 years of dating) in 2018 at Hummingbird Nest Ranch in Simi Valley, California. Everyone thought they'd go the distance. Hell, they had already been together longer than most celebs.
But sadly, something went wrong recently. The former couple announced their split just two months shy of their third wedding anniversary.
A rep for the both of them told PEOPLE the following…
After 17 years together, Miguel and Nazanin Mandi have decided to separate and have been for some time now. The couple both wish each other well.
It's not exactly clear when the split went down. "Some time now" could mean a couple weeks or a few months. Who knows.
Mandi previously talked about their decision to get married after 10 long years together…
It just felt right. It was a long time coming and you know, when you're with somebody starting from 18, a lot of things happen. There's a lot of growth. There's a lot of growing pains and all through our twenties was the time to get our minds right, to really find ourselves and through that process, fortunately, we grew together and not apart. Now in our thirties, it just felt so right to finally make it official.
Even earlier this year, Mandi opened up about their marriage, claiming they were making things work while in quarantine…
We were used to being around each other a lot, but then we were also used to traveling a lot, so keeping the spark alive was definitely something we had to stay on — because when you're in different cities, it's automatic to feel excitement [when you see each other again]

But being home [together] all the time, it's like, 'Okay, we have to find new things to watch, and to do and to read,' It was a lot, but overall, we did great. I have no complaints, [and] am grateful for everything.
Damn. What happened? Makes you wonder if someone slipped and cheated. I can't imagine them just calling it quits because they had a few fights or something.
You get the feeling something more had to happen. In any event, Miguel and Mandi are now single for the first time in 17 years…so, you know, shoot your shot?
---