B.J. Novak Reveals Which 'The Office' Co-Star Had The Most Intense Vibe, Sexually and Spiritually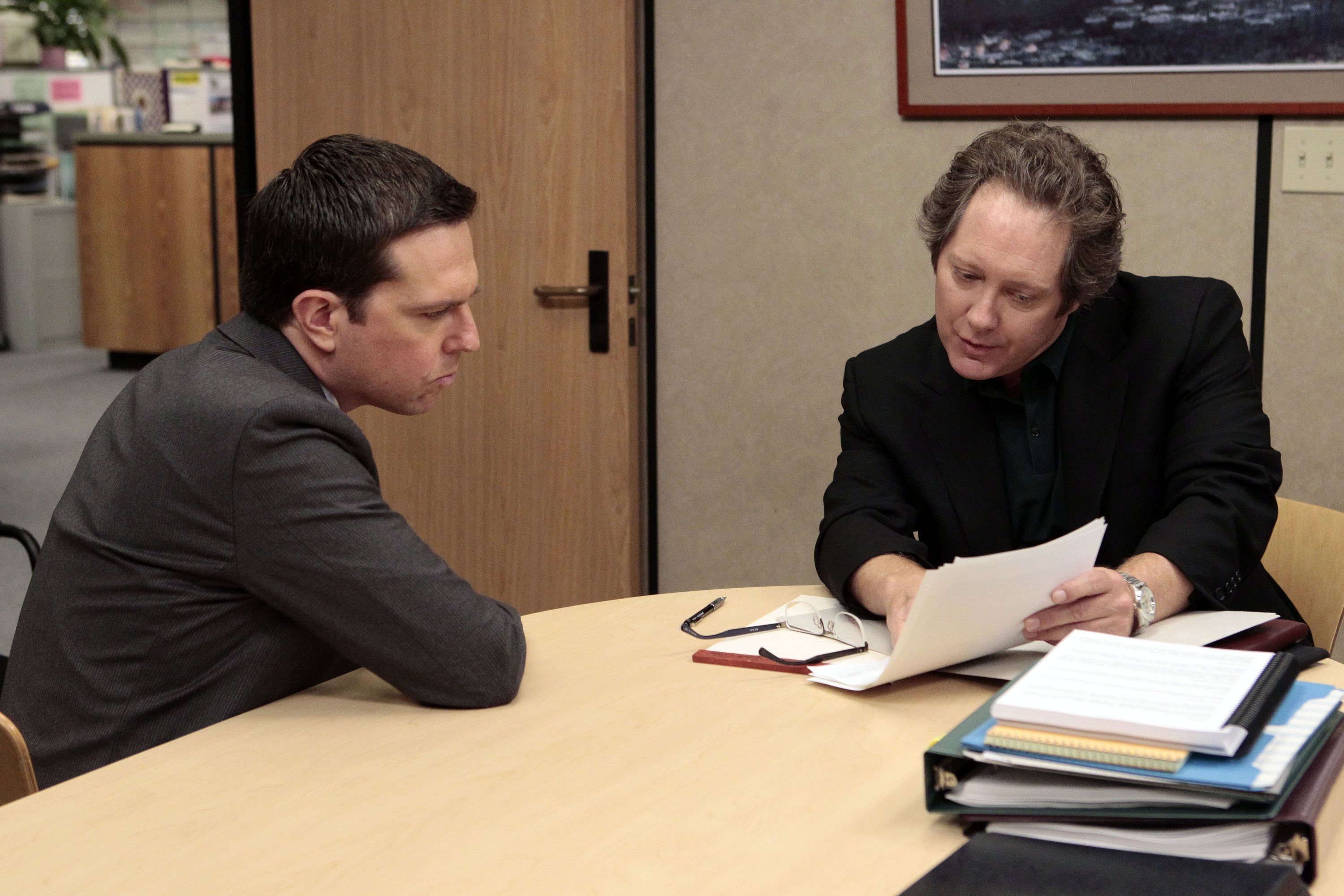 If you identify as a 'The Office' fan, then you should know about B.J. Novak, who had his hands all over the show. Not only did he co-star in the hit series as the drug-addicted Ryan, he also wrote/produced/directed several episodes of the show.
During a recent appearance on Watch What Happens Live, host Andy Cohen asked Novak to choose which Office star had the most "intimidating aura' between James Spader and Kathy Bates.
For those who don't remember, Spader played Robert California during season eight of the show, and Bates played Jo Bennett, who appeared in multiple episodes between seasons 6 and 8.
So who was the most intimidating? Novak quickly answered…
That has to be James Spader. That is definitely a vibe that makes you sexually and spiritually insecure in the most impressive way.
This seems to back up what other co-stars have said. Spader certainly left his mark on the show.
Paul Lieberstein, who played Toby, told Entertainment Weekly the following…
James came to The Office to play a role that was two scenes long in the season seven finale. He instantly brought so much life and intrigue to the part that those two scenes became a season.

James always wanted this to be a one-year arc. And he leaves us having created one of the most enigmatic and dynamic characters in television.
Creed Bratton also talked about Spader's time on the series during a chat on the Green Room podcast.
I thought [Spader was] just so fascinating as an actor… he's James Spader! Maybe selfishly, I was so busy watching him work. On the way to set we'd walk together and talk and he's one of those guys that has a photographic memory, and he can just glance down at his lines. Bam, memorize it just like that.
It's worth noting that other stars on the show didn't like Spader as much. Rainn Wilson talked about how Spader didn't fit in with the rest of the cast because he couldn't go off script.
If you threw [a joke] in [while filming], it would completely throw [Spader]. He had no idea what would come next or how to get back to his line.
He also talked about how Spader wanted to rehearse his lines before filming, but the cast didn't do that anymore because they had been working together for so long. It was an odd fit all around.
Wilson made it clear though, Spader is a great actor:
He's one of the great character actors — he's so present and interesting and odd and deep-feeling but just a very different skill set. His energy just didn't — and he's admitted that after the show — it just didn't fit.
---