Candace Cameron Bure Claims She Has PTSD From Her Time On 'The View'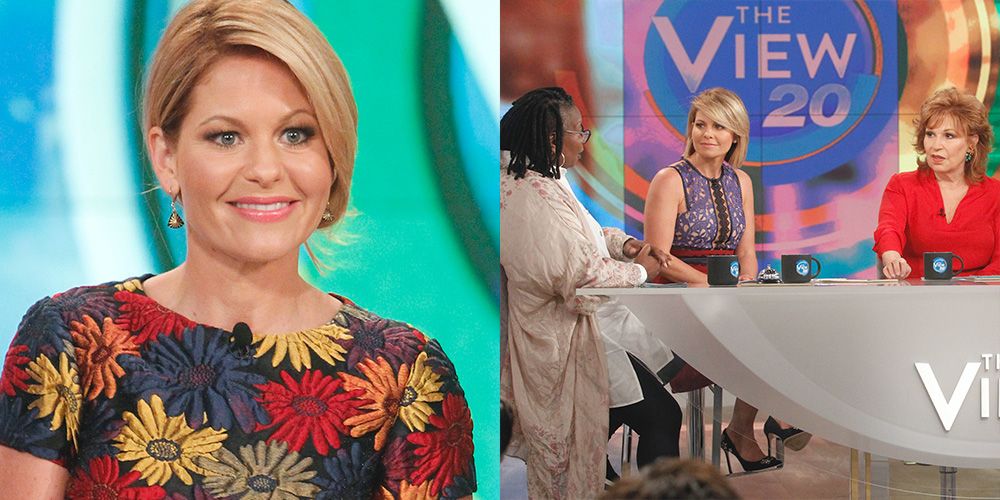 Most people suffer PTSD after going to war or being in an abusive relationship, but Candace Cameron Bure claims she has PTSD from her time on The View.
As some of you may remember, the 'Full House' star was a co-host on the daytime talk show for two seasons a few years ago. During an episode of the podcast Behind the Table, which is hosted by former 'View' cohosts Sara Haines and Raven-Symone, Bure talked about her time on the show.
The stress and the anxiety — I actually have a pit in my stomach right now. There was only one type of stress that I've ever felt in my life, that came from that show. And I [have] PTSD, like, I can feel it. It was so difficult, and to manage that emotional stress was very, very hard.
For Bure, the added stress came from the fact that she was considered to be the "conservative" voice on the show, which came with a lot of pressure.
When I felt like I was going into a show that I didn't have a clear opinion about or it was something that I was legitimately nervous to talk about because I did have an opinion about it but I knew I was the only one at the table that had my opinion — I would just get sick to my stomach. I hated that feeling. And then I'm like, 'I don't know who's going to come at me.'
That's the thing about The View, it mirrors real life. We can no longer have actual conversations with anybody. It always ends in an argument. Both sides want to attack, so you know if Bure said just one thing wrong, those other girls would be coming at her.
She ended up leaving the show in 2016, and now that she's had some years to reflect, she understands how much she wanted to please everyone…
I'm also a people pleaser, and I think that's a part of growing up in the entertainment industry. You've been trained to do what's right and please people, so it becomes difficult to be able, at least for me, to stand on your own and take it and allow people to be mad at you.
She also told her family that if she can host 'The View' she can do anything, which uh, I mean… that's a pretty stupid statement.
Can she climb the tallest mountain? Can she fly a plane? Can she juggle balls of fire? Can she work on an oil rig? Can she perform surgery on someone? Even just a simple appendectomy? NO, YOU CAN'T, BURE! I'M SORRY!
---