Stevie J Files For Divorce From Faith Evans After Rumors Of Her Unfaithfulness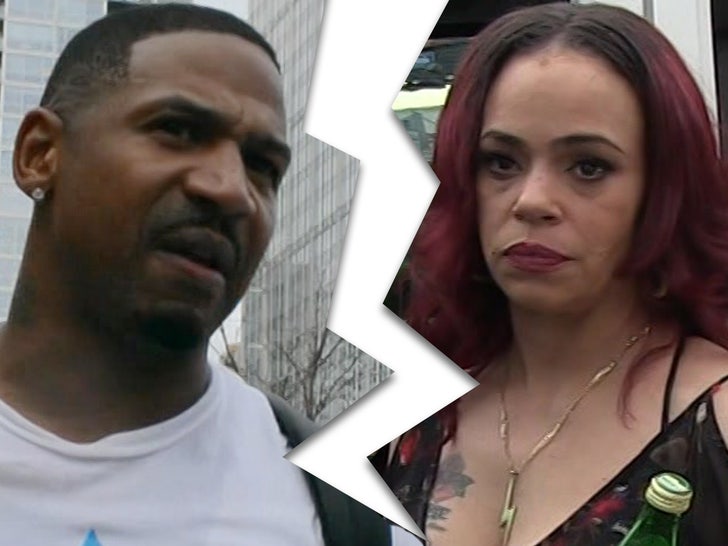 Stevie J and Faith Evans' marriage took people by surprise in the summer of 2018, and now their divorce is also taking people by surprise.
For those who don't know, the record producer and the singer had been friends for around twenty years before realizing their romantic connection in 2016. They then briefly broke up one year later, only to start dating again and get married in Las Vegas in 2018.
For the past three years, things were going well (for the most part) between them, but then some drama hit back in April of this year. Stevie J's ex/baby's mother Joseline Hernandez accused Faith of cheating on Stevie.
According to Joseline, Faith allegedly cheated on Stevie a number of times with 'younger men' and Stevie allegedly vented to Joseline and her husband about it.
Neither Stevie nor Evans addressed the cheating allegations publicly, but perhaps this divorce is Stevie's way of addressing them.
It's interesting though, just last week they hosted a Halloween party together and also celebrated his birthday.
So we're not sure if they were just playing nice for the cameras, or if Stevie just dropped this divorce filing on Evans with no warning.
The good news is that they don't have any kids together, so this should be a fairly simple divorce, although it's never that simple when money is involved. Stevie J has a net worth around $5 million, while Evans has around $3 million.
We'll keep you posted as this drama plays out in court.
---