9-Year-Old Boy Who Was Trampled At Astroworld Has Died From His Injuries, Death Toll Now At 10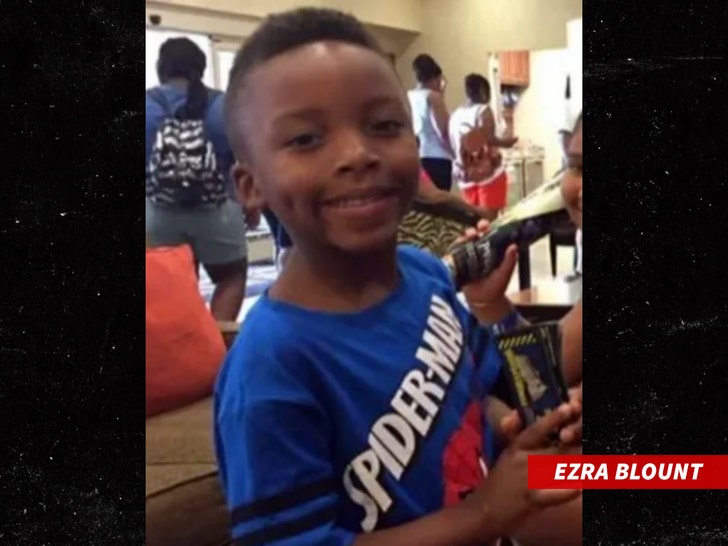 Some terribly sad news to report today. On Sunday, it was revealed by attorney Ben Crump that the 9-year-old boy who was injured at Travis Scott's Astroworld Festival has died.
The boy, Ezra Blount, had been in a medically induced coma in an attempt to overcome brain, liver and kidney trauma. Unfortunately, his condition just wasn't improving, and on Sunday he died from his injuries.
The Blount family tonight is grieving the incomprehensible loss of their precious young son. This should not have been the outcome of taking their son to a concert, what should have been a joyful celebration. Ezra's death is absolutely heartbreaking. We are committed to seeking answers and justice for the Blount family. But tonight we stand in solidarity with the family, in grief, and in prayer.
According to the reports, the boy attended the concert with his father, who lifted him on his shoulders when the crowd surge started.
But at some point, the father passed out, and Ezra fell to the ground, where he was walked all over by the crowd of people rushing to the stage.
He sustained serious bodily harm — ones that left him with severe swelling of the brain and internal bleeding … and since then, his family has been hoping he'd be able to recover.
It's truly disgusting. I feel like everyone at this festival is to blame for this. From the top (Travis Scott and event organizers) and the bottom (the people attending the festival who had no regard for human life)
I mean, who the f**k just steps on some kid on the ground just to get closer to the stage? No one offered to help? No one saw him? No one heard him screaming?
Civil rights attorney Ben Crump was hired by the family and already filed a lawsuit alleging negligence on the parts of multiple parties — including Travis himself, Live Nation and others involved in organizing the festival.
A total of ten people have died from injuries sustained at the festival, and hopefully that number stays at ten.
What a senseless tragedy.
---