Former NFL Player Zac Stacy Claims He's The Victim After Brutally Attacking Girlfriend On Camera
Last month, we shared a pretty disturbing video with you all. In the video, former NFL running back Zac Stacy can be seen brutally beating his ex-girlfriend right in front of their terrified baby.
The video is hard to watch. At one point, he slams her into a television and watches as it falls on top of her. You could tell by her reaction that this wasn't the first time he's been abusive, and this time, she wanted to catch it on camera.
Stacy left the crime scene and was missing for a few days before he finally turned himself in. The 30-year-old was charged with felony aggravated assault.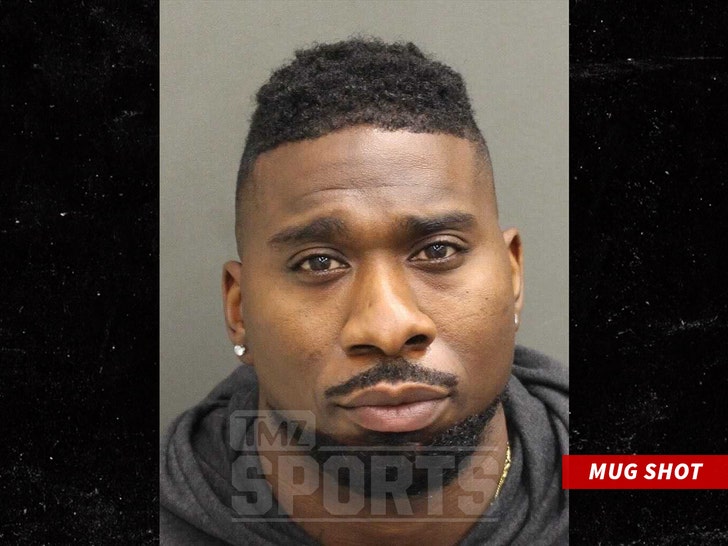 And now, his arrest video has been released. In the video, Stacy tells cops that he's the victim. He says his ex-girlfriend, Kristin Evans, set him up!
It's just a case of just bitterness, man. That's why she did this. The whole assault thing, she staged it. She set me up. The whole thing was staged. All she's trying to do is get money out of me. She got a reaction out of me.
Uh, what? I don't care if she called your mother a dumb slut two seconds before the camera started rolling, there's no excuse for the abuse in that video. In fact, she probably did say something to annoy him BECAUSE HE PROBABLY BEAT HER ALL THE DAMN TIME AND SHE WAS TIRED OF IT! Of course she wanted to catch his abusive a** on camera.
This dude… I swear. He went on to tell cops she's just bitter that he doesn't want to be with her anymore…
She knew I was trying to close this gap that's between me and my son and she's just upset that she got caught and she's upset I'm not taking care of him like she expected. And now she took it this far.

This is just a case of just girl is just bitter that I don't want to be with her and she's just trying to destroy my whole reputation 'cause of this s***.
Yeah, well, good luck with that story in court. I'm sure the judge will be super understanding. Hell, maybe they'll drop all charges against him and charge his ex-girlfriend for defamation!
---