Madonna Says 50 Cent's Apology Was Fake And She's Not Cool With It… Meanwhile He Doesn't Care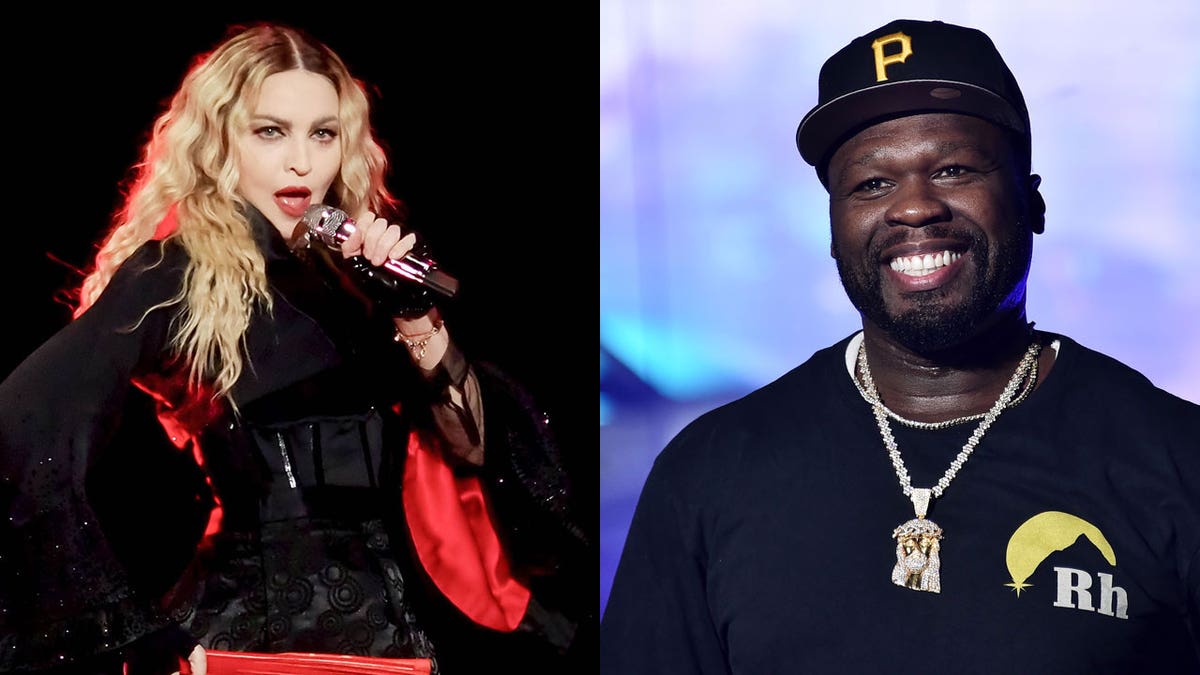 Someone should really tell Madonna to just stop. She continues to go after 50 Cent after he trolled her recent lingerie photos. We told you about the drama last week.
Madonna posted some, uh, interesting photos to her Instagram account. She was in lingerie, and in one particular photo, she was sliding under her bed as if she was stuck and waiting for a distant family member to come in and save her.
Now look, I don't have any issues with someone in their fifties or sixties posing in lingerie. We're all gonna be old, so we shouldn't be acting as if "old bodies" are something to be ashamed of.
That being said, the photo with her under the bed is objectively hilarious. This is the photo 50 Cent made fun of. If she wouldn't have included the photo, I bet he would have skipped over it.
Anyway, he made fun of her and she understandably got her feelings hurt. She called him out, and he sent back this "apology"
I must have hurt Madonna's feelings, she went and dug up a old MTV photo from 03. Ok I'm sorry I did not intend to hurt your feelings. I don't benefit from this in anyway. I said what I thought when I saw the picture because of where I had seen it before I hope you accept my apology.
That's about as sincere as an apology you're gonna get from 50 Cent. Madonna should have ended it there, but instead she clapped back and called out 50's apology for being fake.
An apology is not valid if you don't know what you're apologizing for. What you should be apologizing for is your misogynistic, sexist, ageist behavior and remarks. You're reposting somebody else's low level of consciousness posting that are meant to shame and humiliate other people. That's f**ked up. You are trying to put on a limit on when women should be able to feel good about themselves.
So how did 50 reply to this? Well, he hasn't directly addressed it, but he did post this to his Instagram account…
He also posted this, calling out Bow Wow for liking Madonna's response…
I'll say it again. You can't win against a troll because they simply do not care. You just have to move on.
---