'Spider-Man: No Way Home' Star Jacob Batalon Talks About Why He Decided To Drop Over 100 Pounds
If you somehow missed the news, 'Spider-Man: No Way Home' is taking over the world. It's breaking all kinds of records at the box office, even as the latest COVID-19 variant spreads.
Because of how successful the movie has been, everyone has been wanting to talk with the stars of the film. One of those stars being Jacob Batalon, who has played Ned Leeds in Spider-Man: Homecoming, Far From Home and No Way Home.
When he started this 'Spider-Man' journey, Batalon was a lot heavier than he is now. In a recent interview with Men's Health, the 25-year-old actor opened up about losing over 110 pounds in the past two years. He says that he wanted to make the change after he noticed how sluggish he felt at work.
I decided to get into this sort of transformation, or this sort of journey, with my health and fitness at the end of 2019. Even when I wasn't doing anything physical, I found myself getting sleepy at work and it was because of all the fat food I was eating. I felt like I could barely walk upstairs without being out of breath and this one day I kind of just saw myself without a shirt on and it was just ridiculous.
So he decided to make a change. In 2020, he changed his diet and got a personal trainer. He started doing intense 90-minute workouts for six days a week.
I found a lot of light in the dark in the sense that a lot of people were suffering. And I was fortunate and lucky enough to have found my health and all those things.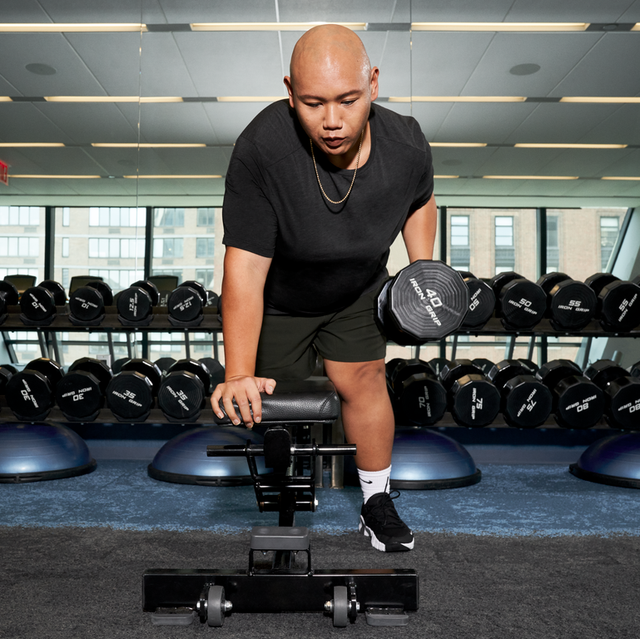 Losing weight is not easy, so hats off to Jacob Batalon. Hats off to anyone trying to improve their body/health, whether you're trying to lose weight or put some on.
Changing yourself is hard.
---