Pete Davidson Drives Kim Kardashian's Flashy Rolls-Royce To Jewelry Store In Beverly Hills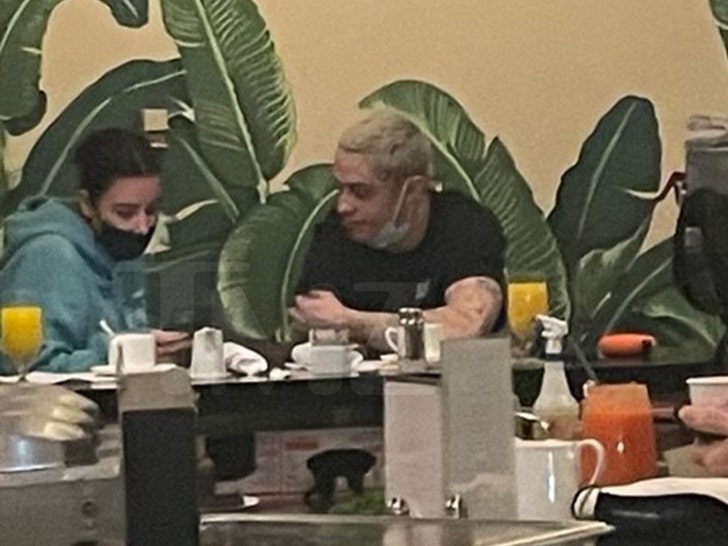 Looks like Pete Davidson might be giving Kim Kardashian some jewels this Christmas. The 28-year-old comedian was spotted driving around Beverly Hills on Tuesday in Kim Kardashian's signature Rolls-Royce.
After spending time together in NYC this past weekend, Pete and Kim traveled back to the west coast on Monday. They had breakfast together at a hotel in Beverly Hills, proving they can't get enough of each other.
But on Tuesday, they split for a bit so Pete could run some errands around Beverly Hills in Kim's expensive vehicle.
The paparazzi caught him making a pit stop at a placed called XIV Karats, which sells expensive ass jewelry. He didn't go inside the store, but a man working at the shop went outside to hand him a bag of goodies.
While he was waiting, Pete had a smoke … pulling down his mask while the jewels were getting prepared, even chatting it up with somebody outside.
Look at all those bags he has!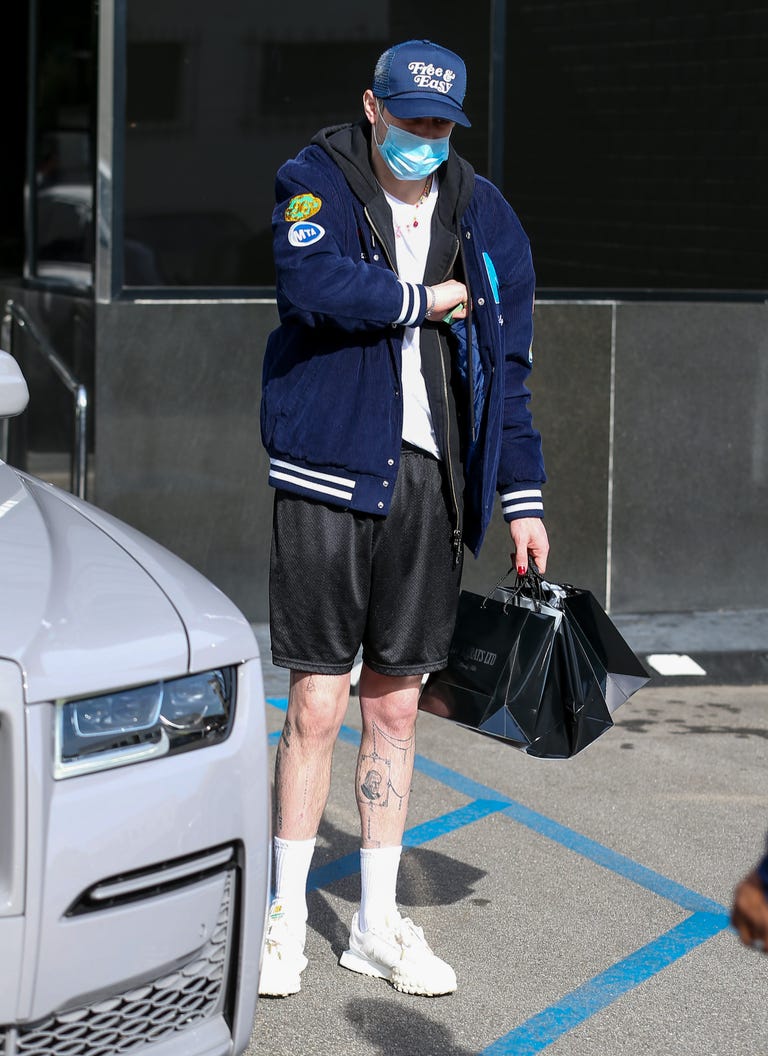 Damn. Is he buying a necklace for every Kardashian sister? What's happening here?
According to the insiders, he'll be staying in California this Christmas week/weekend to celebrate with the Kardashians, so you know, maybe he didn't want to show up to the mansion empty handed.
I'll admit, while I don't think Kim and Pete will last, I am little surprised about how public they are being with this. They are not hiding it at all.
It's almost as if she's throwing it in Kanye's face, like, "Hey man, I'm not getting back with you."
---