Snoop Dogg Is Being Sued For Gross Sexual Assault, But He Claims The Accuser Just Wants Money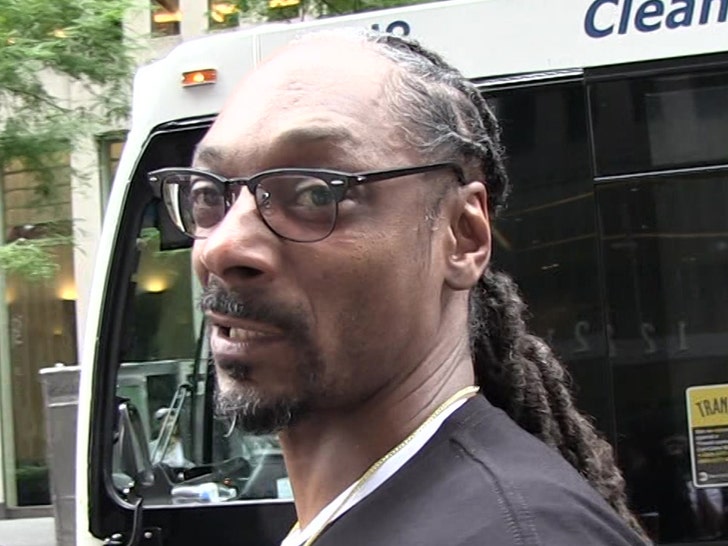 Snoop Dogg is in a bit of a legal mess, just days before he's scheduled to perform at the Super Bowl halftime show.
According a lawsuit, which was filed on Wednesday, a woman identified only as "Jane Doe" is accusing Snoop and his associate Bishop Don "Magic" Juan of sexually assaulting her back in 2013.
She claims she accepted a ride home from Juan following Snoop's concert at Heat Ultra Lounge in Anaheim. At the time, she was working on stage as one of Snoop's backup dancers. She says she fell asleep during the car ride and woke up inside Juan's home instead of her own.
She alleged she went inside anyway to go back to sleep because she was 'exhausted,' only to wake up at 4 a.m. to find that Juan had 'removed his penis from his pants' and 'repeatedly shoved his penis into [her] mouth,' according to the reports.
It gets worse. Juan reportedly told her that Snoop wanted her at the recording studio later in the day. She decided to go "in hopes of advancing her career" but then developed a stomachache inside the studio.
The plaintiff recalled in her lawsuit that she felt unwell at the studio and had gone to the bathroom when Snoop allegedly walked in unexpectedly 'standing with his crotch in [her] face, while [she] was defecating on the toilet,' TMZ reported. He then allegedly closed the door and forced her to perform oral sex on him.

After a few minutes, defendant Snoop Dogg withdrew his penis from plaintiff's mouth, visibly unsatisfied with plaintiff's reluctance and disgust of being forced to engage in oral sex, the suit alleged.
The suit claims he finished on her breasts and then told her he'd get something to clean her up with. Sources close to the situation claim the woman initially asked for $10 million, but that was denied, which led to the lawsuit.
Snoop seemingly responded to the news by posting this to his Instagram account…
We'll see how this plays out, but as of right now, Snoop doesn't seem that concerned by it. And for the most part, not a lot of people seem to be talking about this, which is a little surprising.
---