Hulk Hogan Had To Buy His Ex-Wife A Car Before Divorcing Her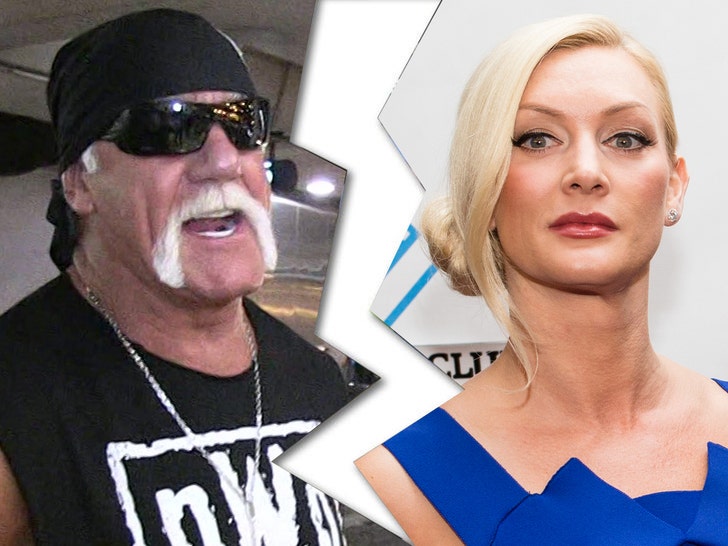 Ah, true love. Apparently, Hulk Hogan and his second wife, Jennifer McDaniel, got a divorce last year without anyone knowing.
Photos of Hogan with a new girl made everyone question what was going on with his marriage, so he had to address the rumors. He went on his social media accounts to share a brief message with his fans…
Yo Maniacs just for the record, the Facebook and Instagram posts are of me and my girlfriend Sky, I am officially divorced, sorry I thought everyone already knew, love my Maniacs4Life.
No one knew! According to court docs, which have now been obtained by TMZ, Hogan filed for divorce in October 2021 and the divorce was finalized a short time later.
What's funny is that the court docs prove the marriage was a sham. McDaniel wouldn't agree to the divorce terms unless Hogan promised to buy her a brand new ride.
The documents state he had to buy her a brand new vehicle within 45 days, and he had to guarantee she would make zero payments.
The make and model aren't addressed in the paperwork, but a condition of the purchase is Hulk gets to keep the ride they'd shared during the marriage. Other takeaways from the divorce docs … Jen's keeping a property they bought together in Palm Isle, FL, and Hulk holds on to his Clearwater mansion.
What about the alimony? Well, Hulk decided to pay her a one-time lump sum of cash instead of monthly payments. We don't know how much she got, but it was probably a decent stack of cash. The former wrestler is worth around $25 million.
McDaniel and Hogan had been married since 2010, so maybe there was some love there, but clearly it was more about status/money.
Sometimes, I wish I were a hot woman who could just get rich by marrying wealthy dudes every few years. Sounds like a nice life… if you don't think about the sex.
---