Grimes And Elon Musk Welcome Baby No. 2 Just A Few Months After Split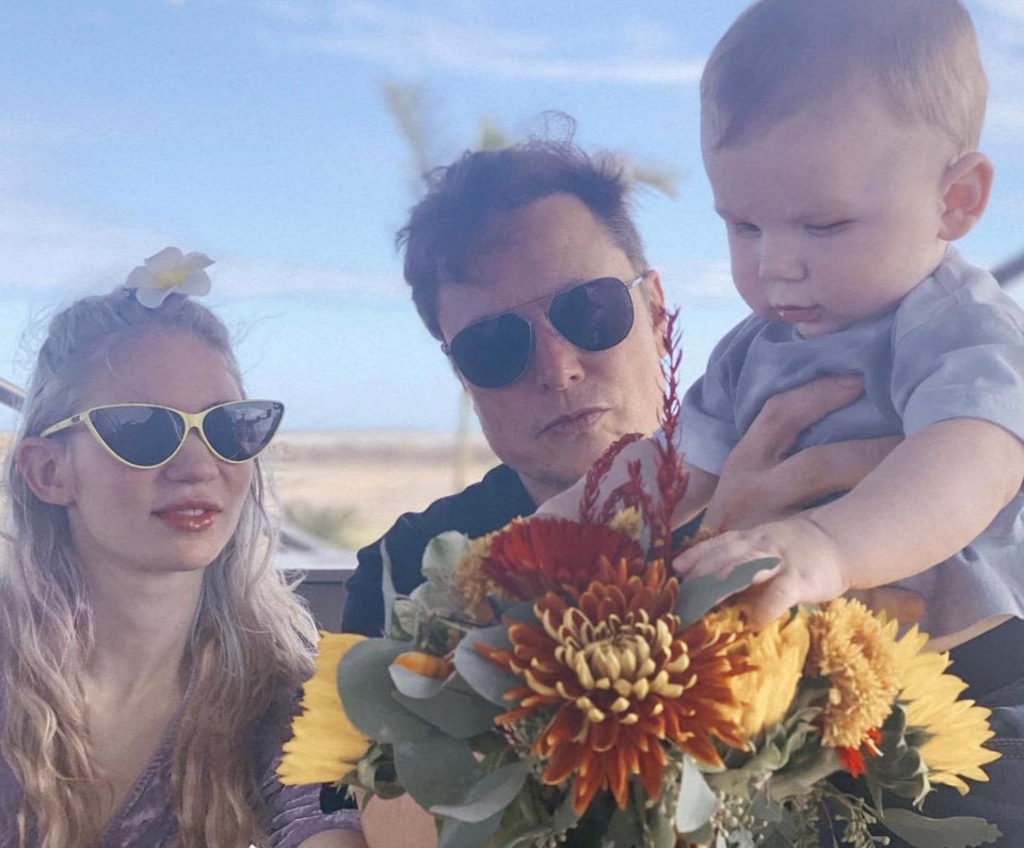 The relationship between Grimes and Elon Musk is a strange one, but it's one that appears to be working, at least for their unique situation.
You'll remember late last year, Musk confirmed that he and Grimes had split after three years of dating. In September, Musk talked to Page Six about the separation…
We are semi-separated but still love each other, see each other frequently and are on great terms. It's mostly that my work at SpaceX and Tesla requires me to be primarily in Texas or traveling overseas and her work is primarily in LA. She's staying with me now and Baby X is in the adjacent room.
Well now, just a few months later, it was revealed to the world that they welcomed their second child together. And don't think this was some mistake, the baby girl was welcomed via surrogacy, so this was something they were planning together.
In a new interview with Vanity Fair, the 33-year-old musician confirmed the news while being interviewed, although she really didn't have much of a choice because the baby started crying from another room during the interview.
Her full name is Exa Dark Sideræl Musk. Exa is a reference to the supercomputing term exaFLOPS (the ability to perform 1 quintillion floating-point operations per second). Dark, meanwhile, is 'the unknown. People fear it but truly it's the absence of photons. Dark matter is the beautiful mystery of our universe.
Honestly, whatever. I don't care. That's great. I'm sure when Exa grows up, she'll learn to appreciate the ~quirkiness~ of her parents when she realizes her father is worth billions and she'll never be without anything in life.
And while this is Elon's second child with Grimes, it's his seventh child in total. He had five sons from a previous relationship.
And with a net worth over $220 billion, Musk could afford to have 200 billion kids.
By the way, Grimes says she and Musk are happy and very fluid…
There's no real word for it. I would probably refer to him as my boyfriend, but we're very fluid. We live in separate houses. We're best friends. We see each other all the time…. We just have our own thing going on, and I don't expect other people to understand it…This is the best it's ever been…. We just need to be free.
---