Wendy Williams Spotted On Flight To Miami After Claiming She'll Return To TV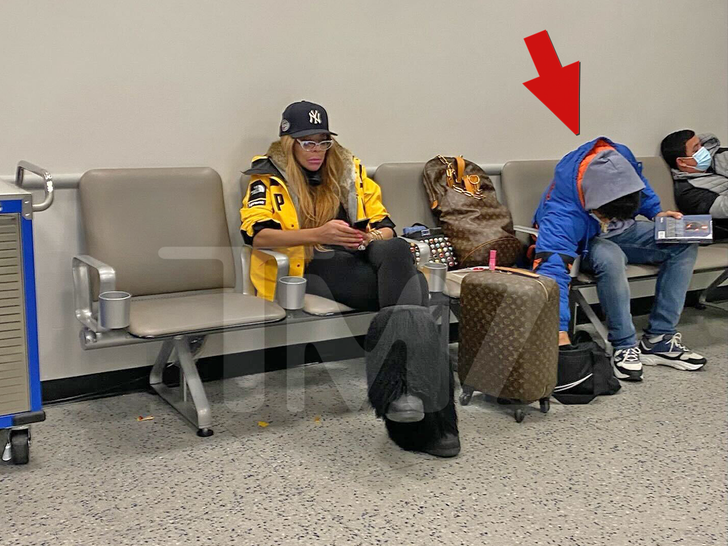 When it was announced that Sherri Shepherd would be taking over Wendy Williams' time slot with her own daytime talk show, Sherri, people assumed that would be the last of Wendy Williams on television.
But now the 57-year-old professional sh*t talker claims she's going to get her show back and it's going to be bigger and brighter than ever.
During a phone interview with Good Morning America late last week, Williams said…
This is what I would to say to my 'Wendy' watchers: Keep watching because I'm going to be back on the 'Wendy' show bigger and brighter than ever.
And now a few days later, cameras caught her and her son, Kevin, catching a commercial flight down to Miami out of Newark Airport.
We should note that unlike the last time we saw Wendy out in public, she did not require a wheelchair this time, although, eyewitnesses say she was leaning on her son as she walked through the airport.
When they arrived in South Florida, Wendy was overheard telling a fan that she was working on getting her show back. She also said she's working things out with her money.
Wendy claimed Wells Fargo denied her access to her accounts and filed documents saying she has 'several million dollars' that have been frozen due to alleged financial exploitation.
As for the production company behind her show? They don't know what the hell she's talking about. They are reportedly "100 percent" committed to Sherri Shepherd's new show, which is scheduled to start airing in the fall.
Our insider did add that if and when the company felt Williams was ready to return to a daily live show, Debmar-Mercury would support her, but it certainly would not be in three months as Williams stated because all of the company's time slots are filled.
Messy, messy. I don't think Wendy can handle the pressures of live television, especially not daily. Maybe she should start with a weekly YouTube show or something. Prove herself again.
---