Celebrities React To Will Smith Slapping Chris Rock At The Oscars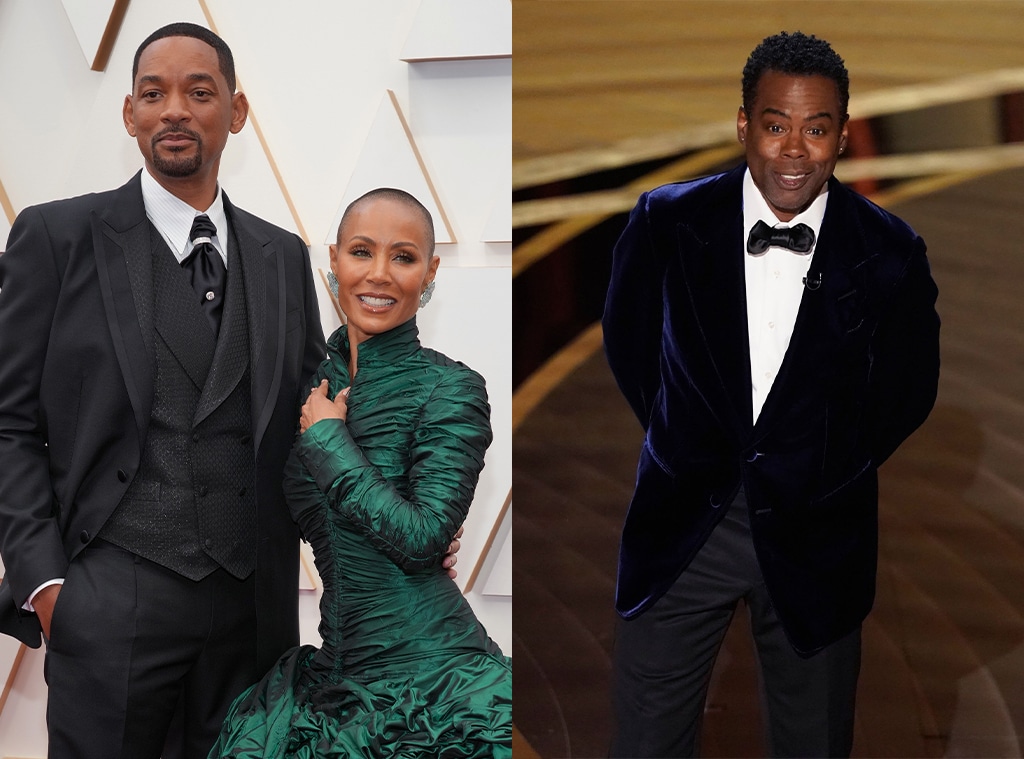 If you somehow missed the news, please click on this link to catch up. It's all explained in detail. But briefly, Chris Rock made a joke about Jada Pinkett Smith's shaved head, and Will Smith ran on stage to slap the sh*t out of him. He then yelled at him twice to keep his wife's name out his f**king mouth.
It was a truly wild moment, and one that will go down in television history. And as you can imagine, the internet was divided, because you know, it's essential to pick a side.
So let's show you what the celebrities are saying.
First, let's start with a comedian. Kathy Griffin, who has been known to offend some people in the past as well, tweeted out that this sets a bad precedent…
Let me tell you something, it's a very bad practice to walk up on stage and physically assault a Comedian.
Now we all have to worry about who wants to be the next Will Smith in comedy clubs and theaters.

— Kathy Griffin (@kathygriffin) March 28, 2022
Then you have then president and director-counsel of the nation's first civil and human rights law organization who tweeted out this…
I know we're all still processing, but the way casual violence was normalized tonight by a collective national audience will have consequences that we can't even fathom in the moment. #Oscars2022

— Janai Nelson (@JNelsonLDF) March 28, 2022
Then you have Judd Apatow being a little dramatic in a tweet that has now been deleted…
Then you have Stephen A. Smith who went off on Will in several tweets…
If @willsmith seriously did that — and he wins the OSCAR — he just stained the greatest moment of his career. You cannot do that S$&@!!Especially as a BLACK MAN, in that position, to ANOTHER BLACK MAN(@chrisrock) on THAT STAGE. If this was not a joke, Will won't live this down!!!

— Stephen A Smith (@stephenasmith) March 28, 2022
But there were also plenty of people defending Will Smith's reaction, including Tiffany Haddish, who perhaps had the strongest reaction.
She reportedly told Jada that she better suck Will's d**k real good…
When I saw a Black man stand up for his wife. That meant so much to me. As a woman, who has been unprotected, for someone to say like, 'Keep my wife's name out your mouth, leave my wife alone,' that's what your husband is supposed to do, right? Protect you. He protected his wife. To me, I went up to her and said, 'You better suck his d— from the back, girl!' You better put that in your magazine! That's what I told her.
Of course, we all know Jada would rather suck off one of Jaden Smith's friends. I'M JUST SAYING!
Nicki Minaj also defended Will and Jada.
The husband gets a front row seat to his wife's pain… he's the 1 consoling her… drying her tears behind closed doors when those cameras go off. Social media has made ppl feel that these 'husbands' won't ever run into them in real life.
And then finally, there was this tweet from Jaden, who apparently thinks he comes across much tougher than he actually does…
And That's How We Do It

— Jaden (@jaden) March 28, 2022
Oh wait, we forgot one thing…
will smith making everyone forget what just happened when he goes on stage to accept his oscar in a few minutes #Oscars pic.twitter.com/ClyX4bIazI

— Not_Paul_George (@Prinz__JFC) March 28, 2022
---