John Stamos Shares Heartbreaking Final Text He Received From Foo Fighters' Taylor Hawkins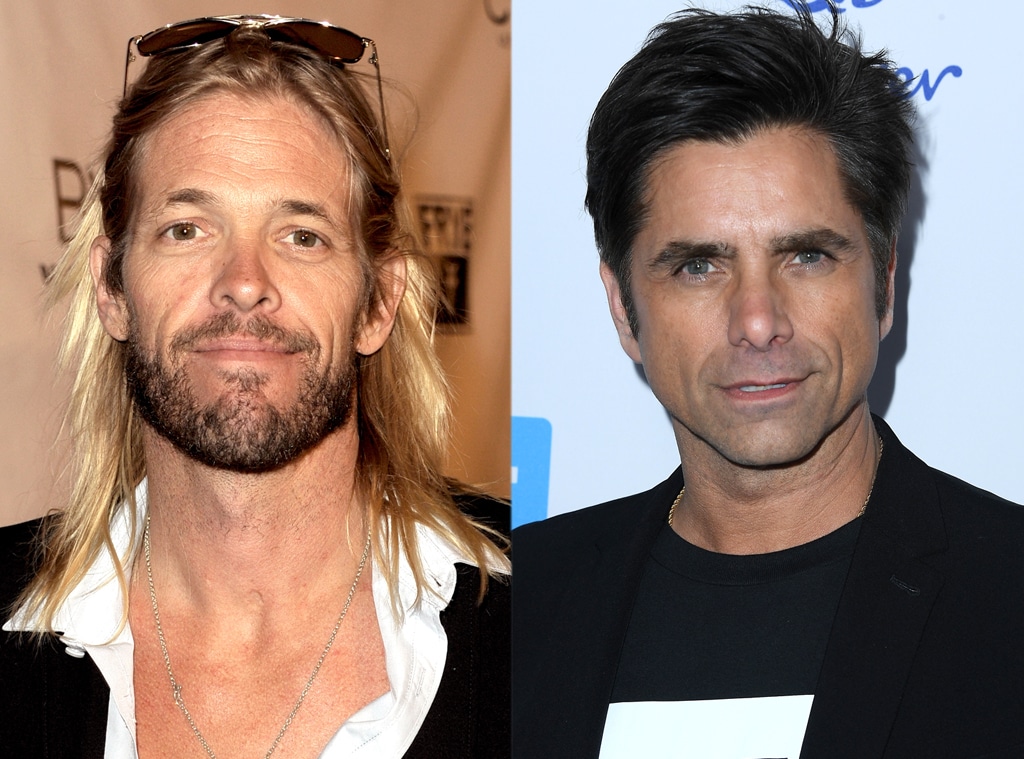 Before the craziness at the Oscars went down, the death of Foo Fighters' legendary drummer, Taylor Hawkins, was the top story in Hollywood. At just 50-years-old, Hawkins passed away inside a hotel room in Chapinero, a locality of Colombia's Bogota.
The shocking death went down on March 25, just an hour before the band was scheduled to perform. The early reports indicated that an ambulance was sent to the hotel in response to a call about a guest experiencing chest pain.
Upon arrival, the organization continued, a health professional attempted to resuscitate the musician but there was no response and he was declared dead at the scene.
An investigation into his death has been launched, and while there is no official cause of death yet, it does appear that drugs may have played a role. A toxicology report found that Hawkins had several substances in his system, including antidepressants, benzos and opioids.
Earlier this week, the band released a statement, canceling the remainder of their tour in South America, stating they were taking time to "grieve, heal, to pull our loved ones close and to appreciate all the music and memories we've made together."
Believe it or not, John Stamos was actually pretty close with Hawkins.
Stamos played the drums as well, and it appears they bonded over their love of music. Following Hawkins' death, Stamos shared the final text he had received from the musician, and it's pretty heartbreaking.
This was Taylor Hawkins' last text to me: "Ya We've yet to fully have a hang -Got a put that shit together before we die" Wise words from my friend- put that shit together! I'm so fucking sad. Another one gone too soon.

— John Stamos (@JohnStamos) March 26, 2022
Some people criticized Stamos for sharing what was a private text from a friend, but I mean… I don't know. People heal in different ways. Who are we to judge? After all, Stamos just lost one of his best friends, Bob Saget, earlier this year, so he's experienced a lot of loss.
Our thoughts and prayers go out to Hawkins' friends and family.
---