Should You Throw Away That Box Of Lucky Charms? Investigation Ramps Up After Thousands Sickened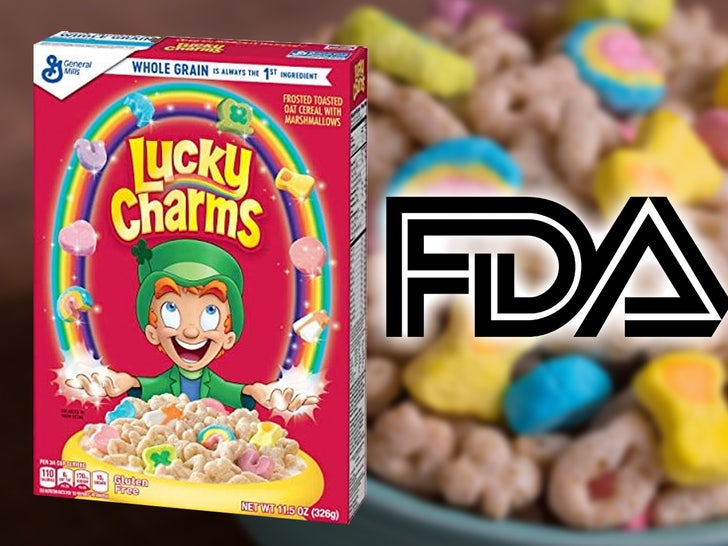 You don't often hear of people falling ill from a box of cereal. Most of the time, cereal reaches high enough temps in the production process, and any bacteria that was on it, would be burned off.
But sometimes, mistakes happen, and bacteria can find its way on the cereal during the glazing/frosting process, or perhaps even find its way into the packaging the cereal is placed inside. Back in 2018, Kellogg had to recall their popular Honey Smacks cereal following a salmonella outbreak. Before that, the last major bacteria related cereal recall was back in 1998.
So yeah, it doesn't happen often, but the U.S. Food and Drug Administration is currently trying to figure out if it's happening with Lucky Charms.
The FDA says over 100 people have complained about Lucky Charms through the agency's reporting system. And over 3,000 people have reported issues to 'iwaspoisoned.com' — they say after eating the cereal, they developed stomach issues, including vomiting, diarrhea and intense stomach pain.
We now have reports of over 3,000 sick citing Lucky Charms, from every state in the US. pic.twitter.com/6h3MaJyjo5

— Got Food Poisoning? (@iwaspoisoned) April 15, 2022
As mentioned above, the FDA is investigating the reports, but General Mills has done their own investigation, and they claim they haven't been able to find a link.
Food safety is our top priority. We take your concerns very seriously. Through our continuing internal investigations, we have not found any evidence of consumer illness linked to the consumption of Lucky Charms.
Obviously something is going on though. It could be the milk people are using to eat the cereal? Although, if that were the case, you'd think multiple cereal brands would be up there. This seems to be specific to Lucky Charms.
Perhaps it's some conspiracy against the company. Maybe someone is trying to take down that leprechaun.
You won't catch me eating the cereal though. Nah, man. Those delicious little marshmallows aren't worth it. TALK TO ME WHEN Y'ALL FIGURE THAT SH*T OUT, GENERAL MILLS!
---