Elon Musk Is About To Become The New Owner Of Twitter, $43 Billion Bid Set To Be Accepted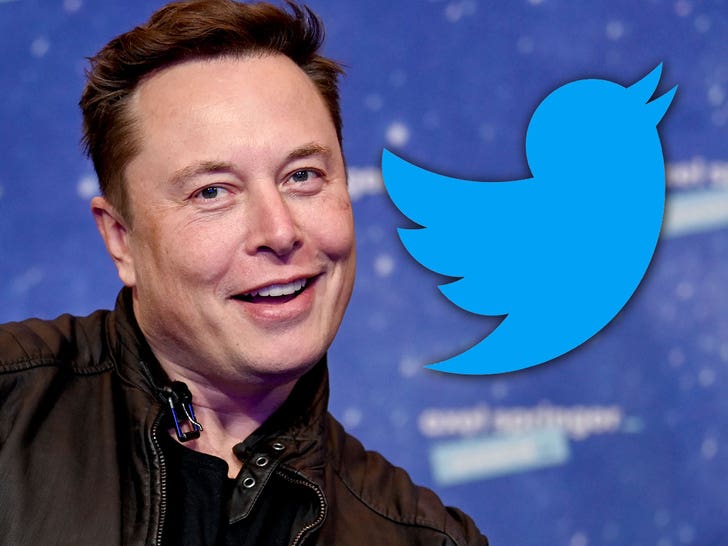 Twitter is about to become a battlefield as Elon Musk's wild bid to become the owner of the social media site is set to be accepted. As some of you may have heard, a couple weeks ago, Musk made a $43 billion bid to buy the company, turning it private instead of public. When the bid was first announced, no one thought Twitter would accept it.
But now, it looks like it's about to happen. Sources say the deal could be announced later today. Twitter's board met on Sunday with Musk and insiders say the conversation lasted into the early morning hours of Monday. The company is reportedly under major pressure from shareholders to sell.
Some of the stockholders wanted to see if Musk would go up in price … but in the end, it seems they're ready to accept his original betting chip — especially now that he's got the dough all secured. Elon ponied up the cash last week with the help of some outside partners.
On Monday, Musk hinted at the deal nearing completion by tweeting out, "I hope that even my worst critics remain on Twitter, because that is what free speech means."
That's a big goal of his. He wants Twitter to be "free" which means had he owned the company back when Donald Trump was spreading dangerous election lies, he would have allowed him to run rampant. It's a difficult line. Obviously there have probably been some questionable bans by Twitter, but I definitely believe suspending Trump's account was the correct decision at the time.
In addition to "protecting" free speech, Musk also wants to cut down on the spam bots on Twitter. He also wants to remove ads.
Elon has also talked about making Twitter's algorithm open source … meaning we'd be able to see why things trend the way they do, and why exactly we're seeing certain tweets on our timeline versus others. Essentially … more transparency on how Twitter operates internally.
One has to wonder though, if he does remove ads, will he eventually make people pay to use the site? I mean, I already hate Twitter. Ain't no way I'm gonna pay to use it.
We'll just have to wait and see. It's worth noting that there are lots of users who have promised to leave the site if Musk becomes the owner. It'll be interesting to see if they keep their promise.
---