Nancy Pelosi's Husband Paul Has Been Arrested For DUI In Napa Valley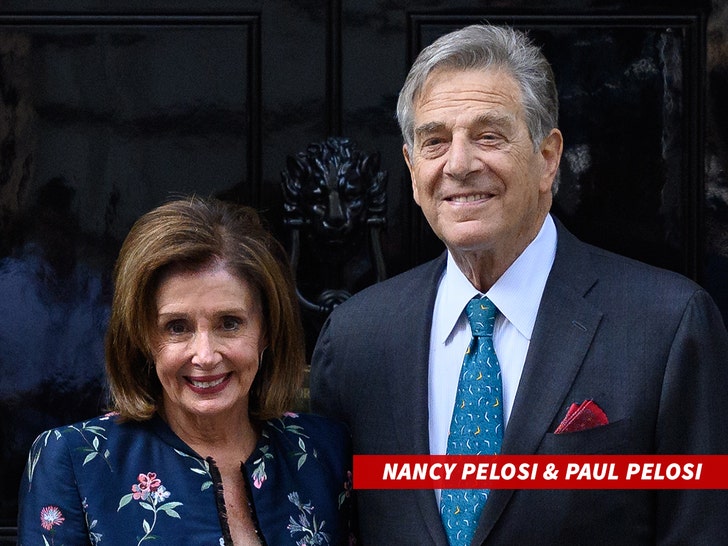 Daamn. Looks like Nancy Pelosi's husband, Paul Pelosi, was sipping a little too hard on that good-good wine in Napa County this past weekend.
According to the reports, the 82-year-old husband of The House Speaker, was arrested just before midnight Saturday night in California. He was booked a couple hours later into jail on two counts, driving under the influence and driving with a blood alcohol content level of 0.08 or higher. Both counts are misdemeanors.
Kinda crazy that driving under the influence is just a misdemeanor, but whatever.
Pelosi was attempting to cross SR-29 when his 2021 Porsche was hit by a 2014 Jeep traveling northbound on the road, according to a collision report from the California Highway Patrol, which doesn't identify either driver as being at fault in the crash. Troopers were called to the scene just before 10:30 p.m., the report said.
Damn. Done wrecked his pretty little car and everything. Imagine being an 82-year-old driving through Napa Valley in a 2021 Porsche. That's a mood right there. I don't know what mood it is, but it's a mood.
Bail was set at just $5,000, so we're sure Nancy swooped in and bailed him out. No injuries were reported with the crash, so it sounds like it was all fairly minor. Neither Paul nor Nancy have addressed the arrest, but given the amount of Republicans who love to hate on her, we're sure she'll have to address it at some point.
Nancy and Paul have been married since 1963, so you know, they're in this sh*t together.
---