Pete Davidson Takes Saint West To The Mall And Dines At Cheesecake Factory
Kanye West better get used to Pete Davidson the Stepfather, because it looks like Kim Kardashian is now trusting Pete enough to take her kids out on solo adventures.
The actor/comedian was spotted at The Grove (a famous outdoor mall in LA) on Saturday with Kim and Kanye's 6-year-old son, Saint West. Pete and Saint were seen holding hands as they did a little shopping at the mall. According to an eyewitness, the hat Saint is wearing is one Pete bought for him at the mall.
According to the insiders, Kim Kardashian was not at the mall with them. They did have one bodyguard for safety though.
After doing some shopping, they stopped for a bite to eat at the Cheesecake Factory.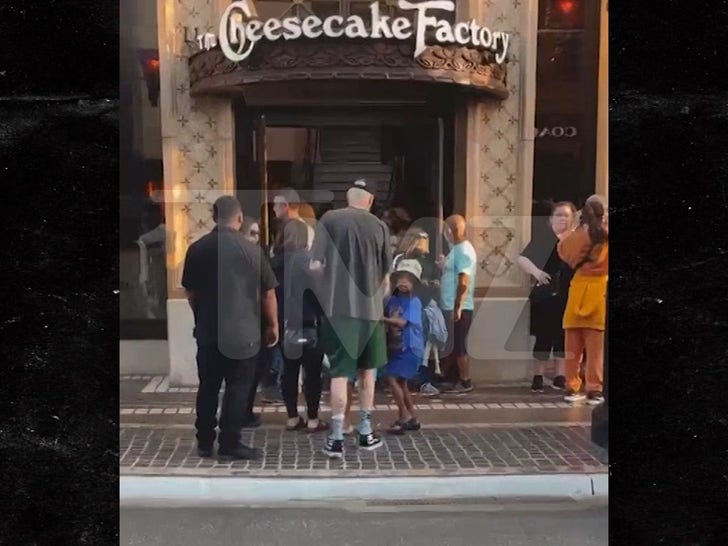 We can't imagine Kanye is happy about this. He has made it clear that he doesn't want Pete around his kids. So the fact that Kim is now allowing Pete to take the kids out by himself? That's gotta spark some rage in Kanye.
Pete seems to really be embracing the role of stepfather. After all, he recently got a tattoo on his neck, featuring the initials of Kim and her four children. It reads, "KNSCP" and it's right on his neck for everyone to see.
It really feels like Kim and Pete are prepared to be together for a long time. At some point, Kanye and Pete are gonna need to sit down privately and talk things out.
---