'Jackass' Star Bam Margera Reported Missing After Escaping From Rehab Facility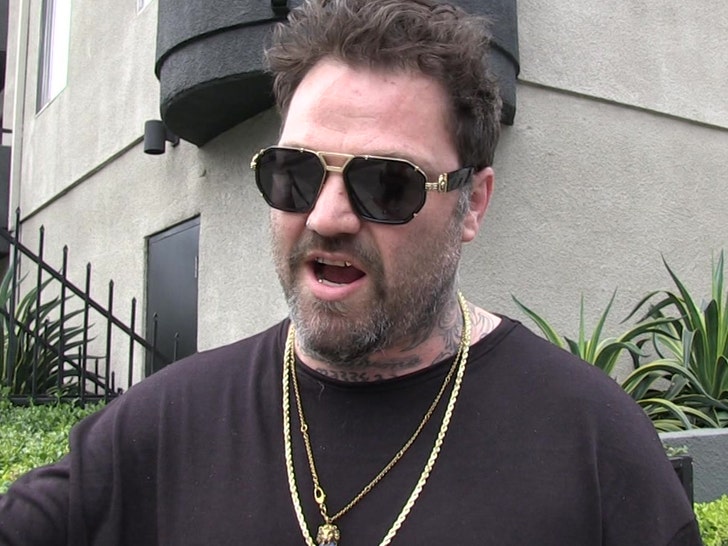 The saga of 'Jackass' star Bam Margera continues. As most of you know, the dude has been addicted to drugs and alcohol for quite some time now. The addiction seemed to get worse following the tragic death of his close friend, Ryan Dunn.
Margera has been in and out of rehab for years. He would have successful days, weeks, and even months, only to fall off the wagon once again.
In recent months, he had appeared to be doing better. He had just completed a year of treatment for his substance problems. He had been staying at a rehab facility in Florida. According to his manager, he was there under court order.
But Bam had expressed disappointment with the facility, and on Monday, he walked out of there and left in a black sedan. He had told his manager he would be checking into another facility, but so far, no one can confirm 100% where he's at. TMZ sources say cops have been looking for him the past two days, but they haven't had much luck.
They could potentially track him through his social media posting. On Tuesday, he posted the photo you see below, claiming this former MMA fighter is his new sponsor:
View this post on Instagram
And while the staff at the rehab facility was worried because he was leaving without authorization, they also added that he didn't appear to be a danger to himself or to others.
It appears Bam's beef with the facility started last month when he broke his wrist and elbow in a skateboarding accident. He claimed the facility was failing to set up his physical therapy appointments.
Let's just hope the pain from the injury hasn't led Bam to indulge in prescription pain meds.
---