Vince McMahon Steps Down as Investigation of the $3M Paid in Hush Money Reveals a Bunch of Other Similar Agreements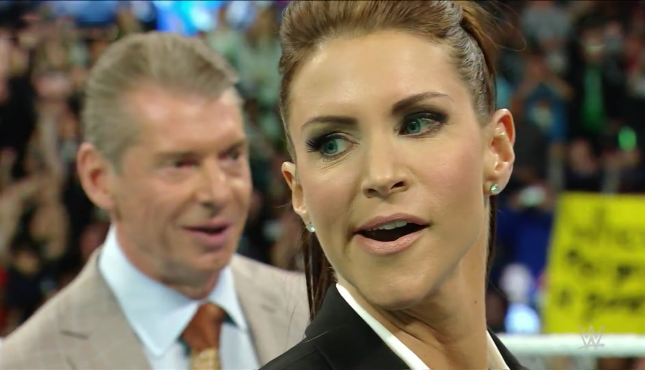 Vince McMahon Steps Down as Investigation of the $3M Paid in Hush Money Reveals a Bunch of Other Similar Agreements
Vince is stepping down after allegedly having an affair with a former employee and offering to pay her $3 million in hush money. His daughter Stephanie McMahon will take over as interim CEO and chairwoman.
So who is this employee and what happened?
The employee was a hired paralegal that he apparently hooked up with. After the affair, McMahon asked her to sign a separation agreement that would prevent her from discussing their relationship or "disparaging him".
After the WWE got wind, they launched an investigation and found older nondisclosure agreements made by other female employees which then prompted Vince to step down.
Vince has remained cooperative releasing the following statement,
I have pledged my complete cooperation to the investigation by the special committee, and I will do everything possible to support the investigation. I have also pledged to accept the findings and outcome of the investigation, whatever they are.

It is extremely important to me that we have a safe and collaborative workplace. I have committed to doing everything in my power to help the Special Committee complete its work, including marshaling the cooperation of the entire company to assist in the completion of the investigation and to implement its findings.
What about his wife?
His wife has been aware of his cheating because it surfaced in the past. Dave Meltzer on his Wrestling Observer Radio made teh following comment regarding Vine's 50 plus year marriage:
"Technically they're married. I mean, they haven't been together in a long, long time though."
At the end of the day, Vince is gonna be alright. He's worth and estimated $2.7 billion so even if his wife takes half, he's sill a Billionaire. And….he paid the hush money with his own funds…
We headed into a whole recession and Vince is cutting $3Million checks for some cheeks. Must be nice.
---