Jussie Smollett Continues To Cry "It Wasn't Me!" In New Interview With Sway In The Morning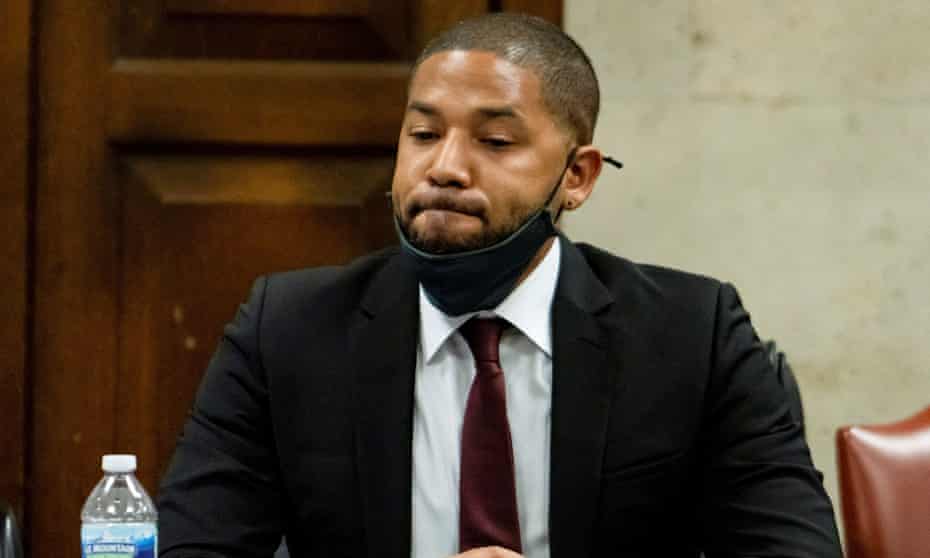 They caught him on the counter, they caught him bangin' on the sofa, they even caught him in the shower… but still Jussie Smollett says it wasn't him.
The disgraced actor sat down for a lengthy interview on the SiriusXM show, Sway in the Morning. And of course, during the interview, he continued to claim that he did not lie about the attack, despite all the evidence against him.
For those who don't remember, he claimed that two men jumped him late at night in Chicago, calling him racial and homophobic slurs. He also said the attackers were Donald Trump supporters. They allegedly attacked him with a noose and bleach.
But the police were suspicious from day one, and then it was later discovered that Smollett had paid two men to fake the attack. There were phone calls between him and the alleged attackers, receipts showing they drove to the attack location a couple days prior, and other suspicious behavior that didn't seem to add up. The attackers also confessed to everything.
He was found guilty of faking the attack and had spent just under a full week in prison. He was initially supposed to serve five months.
And to this day, Smollett claims he's completely innocent. He told Sway the following:
If I had done this, I'd be a piece of s–t. And I don't think that's really questionable. If I had done something like this, it would mean that I stuck my fist in the pain of black African Americans in this country for over 400 years. It would mean that I stuck my fist in the fears of the LGBTQ community all over the world. I am not that motherf—er. Never have been. Don't need to be.
Smollett talked about how support from his family and friends have helped him through this difficult time. He said his mother has been by his side the entire time.
My family — the most wonderful human beings — I live and die for those people. Let me tell you something, mommy don't go nowhere. Mommy is a house cat. She was like, 'Watch me stay in LA and my baby is in Chicago.' She did not play.
As for what's next for Smollett? Well, he hopes to continue on in Hollywood. Earlier this year, he directed/co-wrote a film titled 'B-Boy Blues' which was picked up by BET+ and released on the streamer back on June 9.
We'll see what the future holds for him.
---