Kendall Jenner Breaks Up With Devin Booker After Two-Year Relationship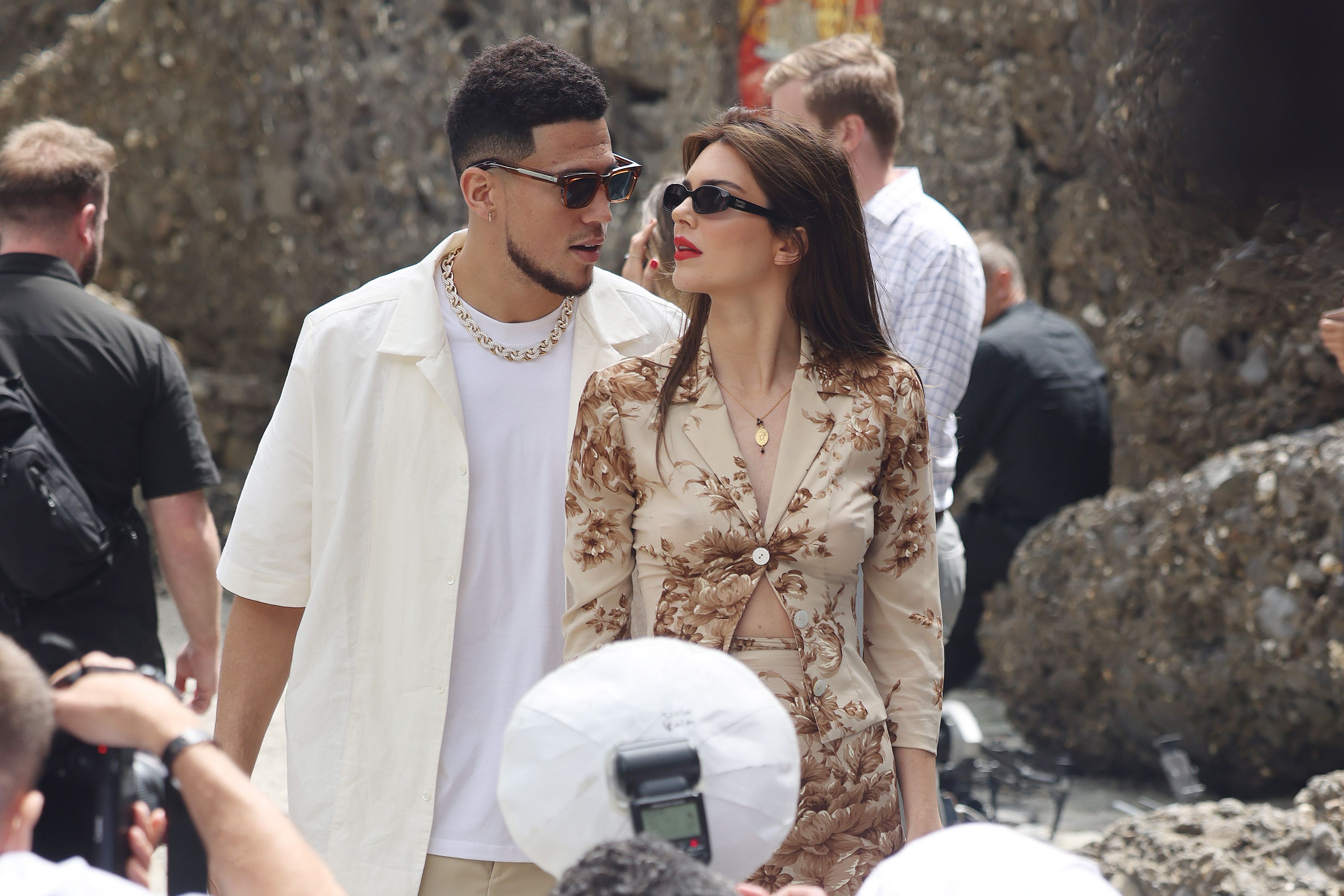 Damn. It's been a rough past couple months for Phoenix Suns star Devin Booker. His team finished with the best record in the NBA (by far) but then got bounced in the playoffs in the semis by the Dallas Mavericks. They suffered an embarrassing Game 7 loss at home, which made everyone question their mental toughness.
And now, just a month or so later, Booker is taking another L.
According to multiple sources, he and Kendall Jenner have decided to press the pause button on their relationship, which might be a surprise to some, considering he just went to Italy with Kendall to celebrate Kourtney and Travis Barker's wedding.
But the source says that while they had a nice time in Italy together, things changed when they got home. "They started to feel like they weren't aligned and realized they have very different lifestyles," the source told E! News.
We should note this breakup is very fresh. Insiders say it happened less than two weeks ago. And the insiders also claim it might not be permanent, as they both "hope to make it work," but right now, it just isn't.
It's a sad end to what seemed like a pretty solid relationship. They first sparked romance rumors back in April of 2020 when they were spotted driving through Arizona together. They officially started dating in June of 2020.
However, it wasn't until February 2021 that Kendall took their relationship to the next level by going Instagram official in honor of Valentine's Day. At the time, Kendall shared a photo of her and Devin laughing while lying on a kitchen counter.
At one point late in 2021, there was even engagement speculation. You have to wonder if Booker's embarrassing defeat in the playoffs has impacted his mood at all. Maybe it's made him question everything.
I mean… the loss was very bad.
---