Wendy Williams Putting Television Behind Her, Has Dreams Of Becoming The Next Joe Rogan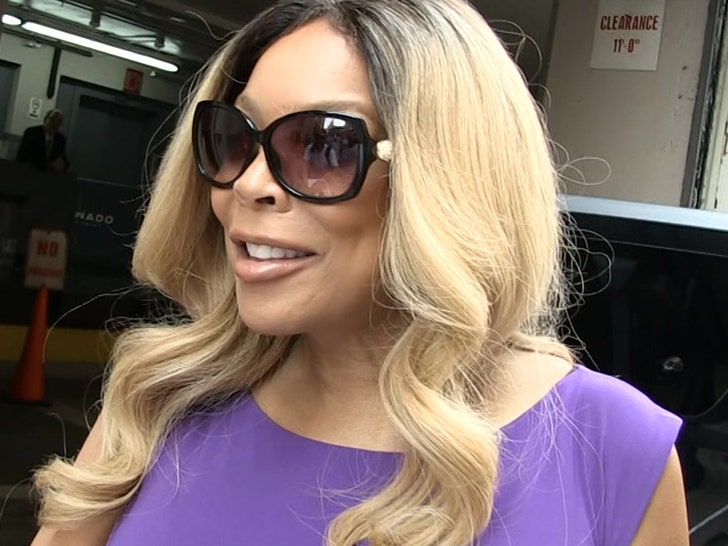 Wendy Williams is so over television. According to new reports from her camp, the 57-year-old former talk show host now has dreams of becoming the world's most popular podcaster.
Her manager, Will Selby, confirmed to TMZ that Wendy is working hard to put together a podcast. Will is going to exec produce the podcast, and according to him, they have some big names lined up.
Wendy has reportedly reached out to Snoop Dogg, Fat Joe, the Kardashians and even a member of the Trump family, but they refuse to say which one. Of course, any member from that family would be a pretty big guest, considering just how f**ked up their family is.
Selby also claims Wendy will focus mainly on her personal favorites from the music world, so perhaps there will be some sort of live music as well? Who knows.
One thing we do know? Wendy is all hot and bothered by the amount of money she might make from this podcast. Some insiders say she could land a deal worth $100 million, which is Joe Rogan type money. It was first reported Joe got $100 million from Spotify, but it was later revealed the deal was worth close to $200 million.
TMZ cameras caught up with Wendy the other night, and she looked as weird as ever, but she did mention the podcast, claiming it will make her more money than her TV show did.
And look, we believe it. There's a lot of money in the podcast world, and people would be interested to hear from Wendy again. That being said, she still has to become a little more lucid. I'm not saying that to be a hater, but in the recent paparazzi clips, you can tell she ain't all there. If she's gonna carry a successful podcast, something will have to change.
Because the novelty of "Listen to how drugged up Wendy sounds" will fade quickly in a podcast setting.
---