Travis Barker Rushed To Hospital For Unknown Illness, Family Asks For Prayers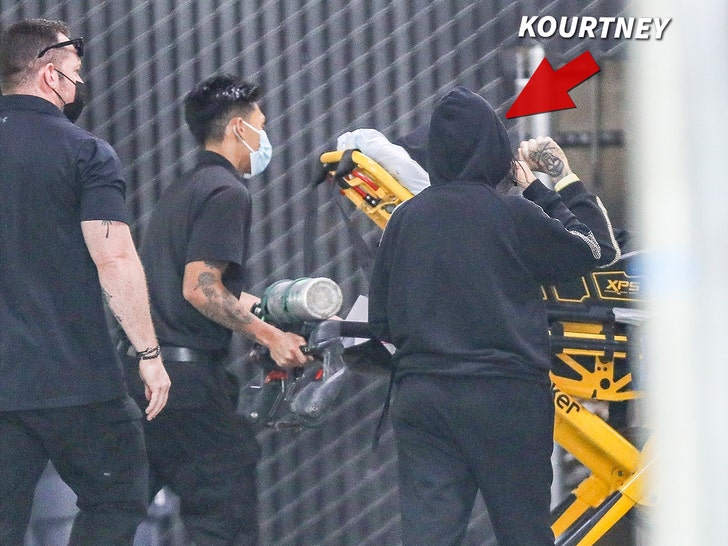 UPDATE:
TMZ is reporting Travis has pancreatitis, which doctors believe was triggered by a colonoscopy. It's likely Barker was in some extreme pain, as the condition can be really painful, but once treated, it's often not serious… so mostly good news!
ORIGINAL STORY BELOW:
Travis Barker and Kourtney Kardashian have been living the high life for the past several months. They've flown all over the world, had extreme public displays of affection, and even got married. Safe to say, they've been busy.
And perhaps Barker pushed himself a little too far? It was reported Tuesday evening that Barker showed up at West Hills hospital with Kourtney Kardashian by his side. He was then transferred by ambulance to Cedars-Sinai Medical Center.
Kourtney followed close behind the ambulance. It's believed Barker is still in the hospital, but we can't confirm that for sure. We also don't know what he's suffering from, but his daughter went on her social media accounts to ask for prayers.
She wrote in her Instagram Story, "Please send your prayers," which honestly has people wondering if Barker's issue might be somewhat serious.
Travis himself went on Twitter and wrote, "God save me," but that's also the name of a song that MGK released in March, so he might have been making a joke.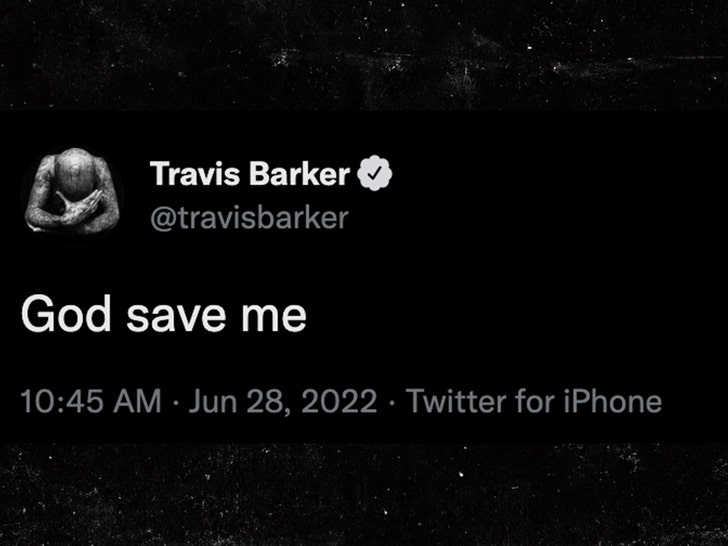 Again, we have no idea what is going on with Travis, so everything you hear is speculation. We do know he survived a deadly plane crash yeas ago, and had burns on 65% of his body. And then back in 2018, he was hospitalized after having blood clots in both his arms, as well as a staph infection and cellulitis.
So who knows if this hospitalization might be connected in some way? Or it could be something completely unrelated.
But once there is an update, we'll refresh this post with it.
---