Former Dallas Cowboys Running Back Marion Barber Dead After Apparent Heat Stroke Inside Apartment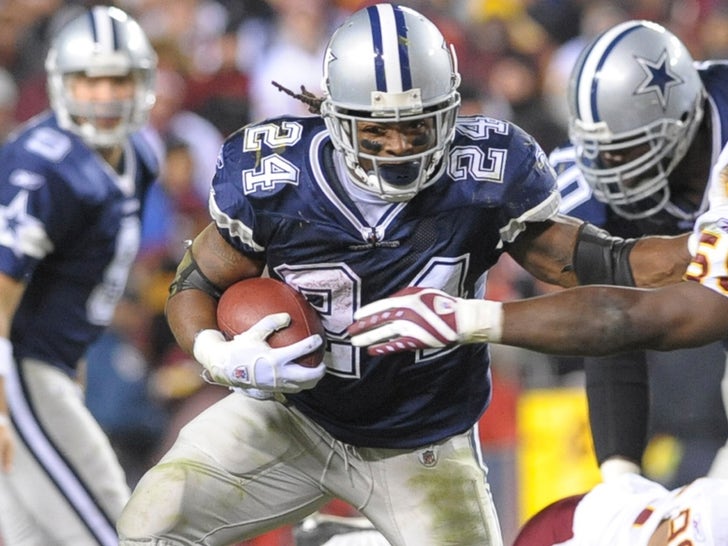 This is a pretty wild story. Some of you may remember back in early June, authorities discovered Marion Barber III's body inside his apartment in Frisco, TX, during a welfare check.
The former Dallas Cowboys running back had not been seen for around three weeks and there was a leak coming from his apartment. Staff at the apartment had tried knocking on his door several times, but they received no answer. That's when they decided to call authorities for a welfare check.
Marion's body was found inside the shower of his master bedroom. Water had been running in the tub located in the guest bathroom.
At the time, no one knew how he died. Some people suspected drugs, while others speculated that maybe he had a heart attack.
Well, one month later, the medical examiner's office has released their report, and it looks like the former NFL star died of heat stroke. According to the report, Barber's apartment was set to 91 degrees and the heat was set to "on," which seems odd, especially when you remember the Dallas area has been experiencing one of the hottest summers in recent history.
Why did he have his heat on? Well, he apparently had a history of exercising in "sauna-like" conditions. We're sure it was some sort of conditioning thing. And he probably felt like he could handle it, considering he worked out in 100 degree weather all the time during grueling summer workouts when he was younger.
There was no evidence of trauma or drug abuse, and there was "no clear evidence of natural disease" found either, which led experts to believe he suffered heat stroke.
And that may explain why he was in the shower, and had the tub going in the other room. Perhaps he was trying to cool his body down?
In any event, our thoughts and prayers go out to his friends and family.
---