JoJo Siwa Feud With Candace Cameron Bure Heats Up After Candace's Daughter Slams JoJo!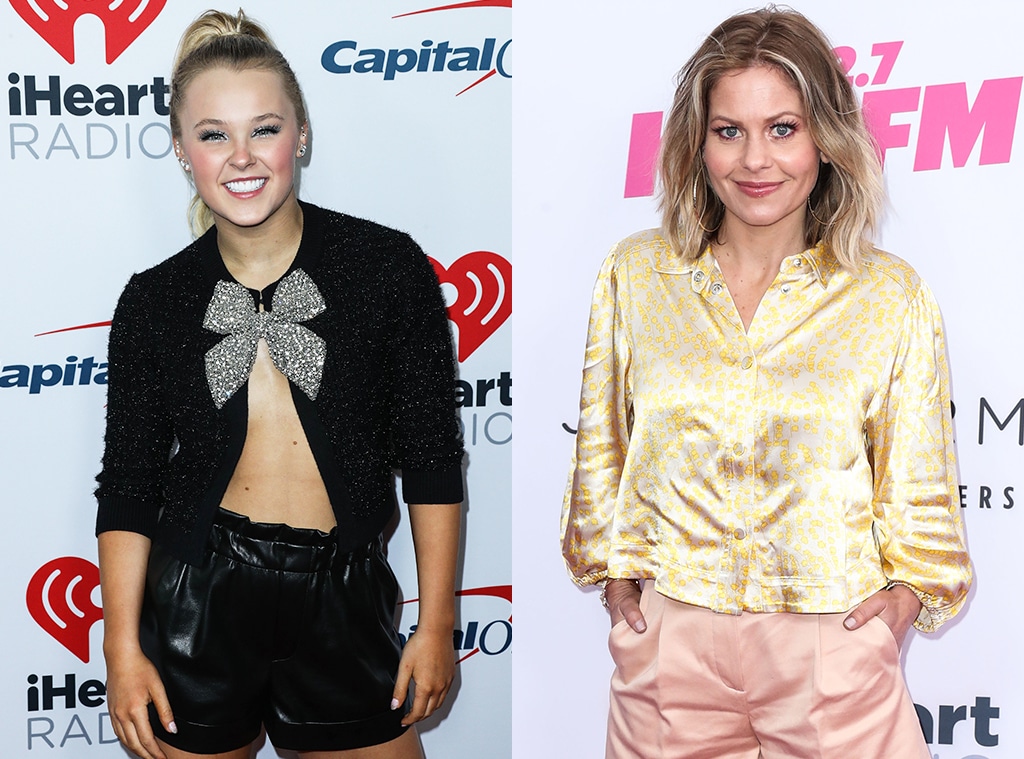 Who would have thought one of the biggest feuds of the summer would be between 'Dance Moms' star JoJo Siwa and 'Fuller House' star Candace Cameron Bure. It seems like the unlikeliest of feuds, but damn, it sure is delivering.
A brief refresher for those who missed: JoJo called out Bure on TikTok, labeling her as the rudest celebrity she's met, Bure reached out to her to find out what she did, then made a video on Instagram detailing their private conversation, in which JoJo explains how she dissed her at a red carpet event years ago.
To her credit, Bure apologized, but she did seem to be a little pissed that it was even a thing in the first place. After all, little things like that can hurt someone's career, as silly as that sounds.
Anyway, the beef started to cool down, but then Bure's 23-year-old daughter, Natasha, decided everyone needed to hear from her.
In a since-deleted post in her Insta Stories, Natasha called out JoJo and told her to grow up, writing…
Respectfully, someone saying 'no' to taking a photo with you is not a 'rough experience,' This generation is so sensitive and has no backbone. Grow up. There are bigger issues in this world than this.
I mean, I understand she's just protecting her mother, but at the same time, she's not really painting an accurate picture of what went down. It's not like JoJo did some deep dive into the event and created an hour long documentary about the diss. She briefly flashed Bure's photo on her phone in some silly TikTok trend.
By the way, JoJo is speaking her sh*t on the phone call she had with Bure. She told Page Six that while they did speak on the phone and end on a positive note, Bure's retelling of the story wasn't entirely accurate.
She didn't share all the details of the meeting. I was a big big fan and asked to take a photo with her. It was at the afterparty that she didn't wanna take a picture with me, and I was OK with that. But then I turned around, and when I looked back, she was taking pictures with other kids. When you're little and somebody says something to you, and you just never forget it as long as you live. I think we've all had that moment and I feel like this was that moment for me.
Honestly, I'm not sure which side to take here. Both sides seem unappealing to me. Good lesson in life, folks. You don't always have to pick a side!
---