It's Over! Ne-Yo's Wife Says Ne-No… Files For Divorce Amid Cheating Allegations!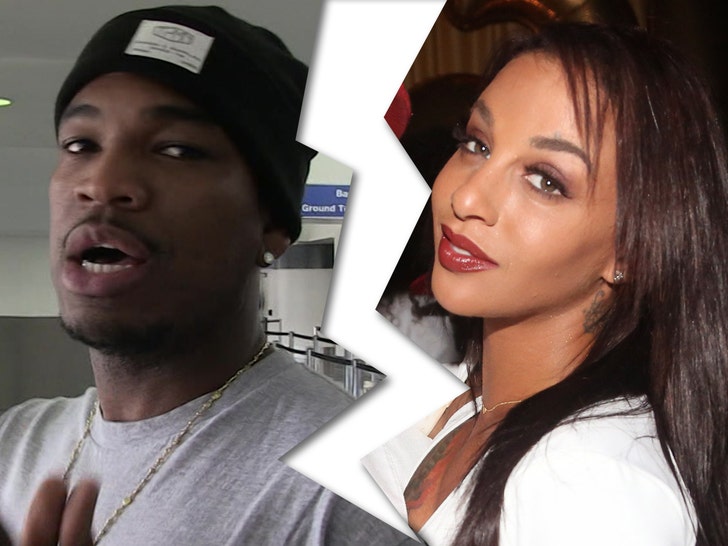 Earlier this week, we told you that Ne-Yo's wife, Crystal Renay Smith, jumped on her Instagram account to beg fans to stop sending her messages of her husband cheating.
"Please stop sending me videos or information of him cheating because what he does is no longer my concern. I am not a victim," she wrote to the fans. She also claims the cheating was happening off and on for eight years, which is probably why they originally filed for divorce back in 2020, before tying the knot again in April of 2022.
We're sure Ne-Yo promised to be faithful, but it doesn't look like he's capable of that. And according to Crystal's recent divorce filing, the 42-year-old singer pulled a Tristan Thompson by getting one of his side chicks pregnant.
What's most shocking, Smith says that while she and Ne-Yo have three children together of their own — he recently fathered a child with another woman. Crystal lists the couple's date of separation as July 22, 2022 … and says she's been taking care of the three kids since the split.
In the divorce filing, Smith asks for primary physical custody of their children, as well as joint legal custody. She's also requesting child support and alimony, and she'll likely get it, especially if her cheating allegations are true.
Ne-Yo has only released this statement on the matter:
For the sake of our children, my family and I will work through our challenges behind closed doors. Personal matters are not meant to be addressed and dissected in public forums. I simply ask that you please respect me and my family's privacy at this time.
Messy, man. Messy. All these people dying to be married… WHY? If you know you want to stick your d*ck in many places, why get married? No one is forcing you. Be single forever. I just don't understand the mentality. Not only does it drain your bank account, it makes you look like an asshole in public.
---