Kanye West Reacts To Kim Kardashian/Pete Davidson Split In The Most Kanye Way Possible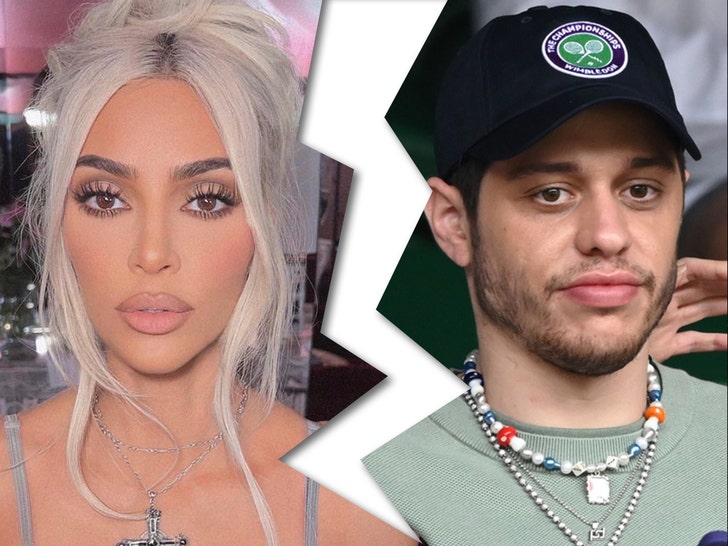 Kanye West has been on his best behavior the past few months. After terrorizing Pete Davidson for many weeks earlier this year and late last year, West pulled back from the hate after lots of begging from Kim Kardashian, and a threat to take his kids away from him.
For the most part, West has managed to keep himself off the internet, but that all changed early Monday morning (August 8) after news broke that Kim and Pete had split.
West went on his Instagram account and posted a mock New York Times cover with the headline, "Skete Davidson Dead At Age 28" and if you zoom in on the bottom, you'll see he also tossed in some Kid Cudi trolling.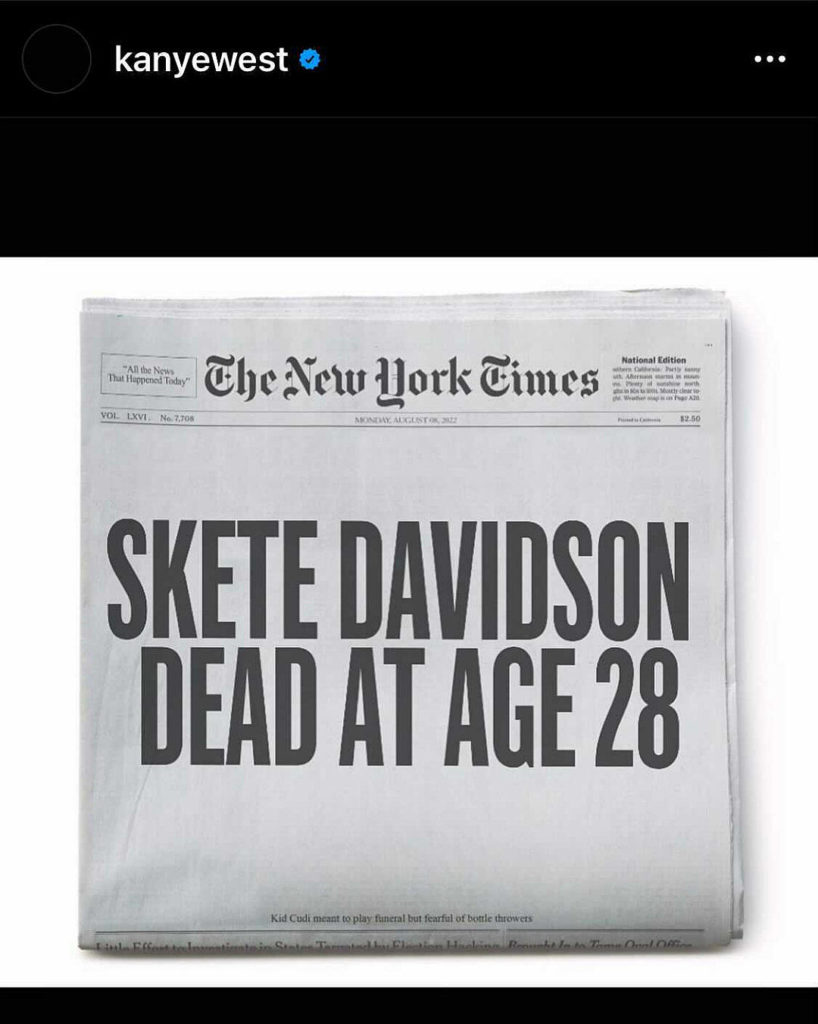 And while we would typically call out the lame "they were just too busy" excuse, this could be a legit reason in this case, as we know Kim desperately wants someone to spend time with. She wants a solid home life, and with Pete being a little younger than her, and at the top of his career, he's probably going to be spending a lot of time away.
In any event, I don't think this should surprise anyone. We've been telling you since they first got together back in October of last year that they wouldn't last. This was simply a rebound for Kim. A very weird rebound.
Let's see where she shoots next. I know Kanye is standing outside her door with a hoop attached to his waist.
---