Tyrese Ordered To Pay Ex-Wife Nearly $11k A Month In Child Support, And He Was NOT Happy!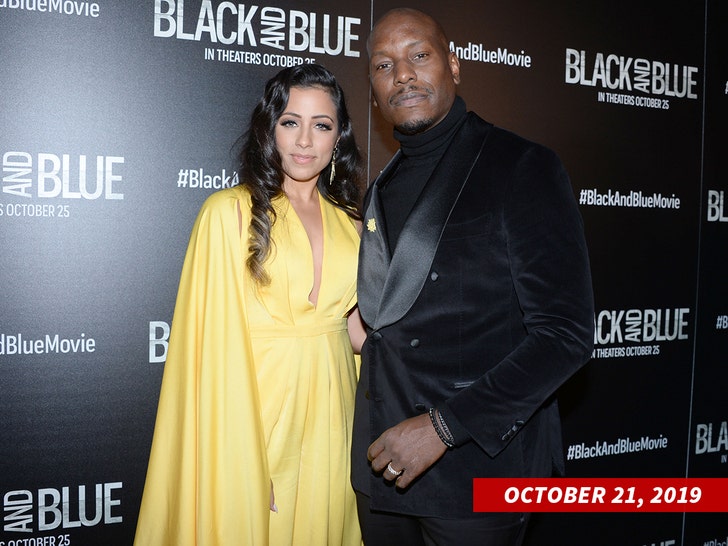 We told you earlier this week that Tyrese Gibson and his now ex-wife Samantha Lee were going through a pretty heated divorce battle in court.
And on Wednesday (August 31), the battle came to an end, and neither party really won. The judge did not give Samantha the $20k monthly spousal support she originally requested; however, he did hook her up with $10,690/month in child support.
That money dates back to when Samantha first filed for divorce back in 2020, so Gibson owes her a lump sum of over $200,000. But because Tyrese has been paying her car payments for the past two years, the judge knocked off nearly $50k, which brings the sum down to $169,000.
Still though, Tyrese was clearly not happy with this decision. The judge could sense this, so he decided to talk directly to Tyrese during the verdict, "This is not a punishment for you. Put that money where it belongs, in the child," he told the actor.
He said a lot more than that actually. It was a pretty long rant. Check it out below… is this normal? Or was the judge performing for the cameras?
skip to around the 8:00 mark
This probably hit Tyrese extra hard because the dude already pays $10,000 a month for his other child, Shayla, who he shares with his other ex-wife, Norma Mitchell.
So the dude will be paying around $21k a month in child support for many years to come. That's a lot of money. I can see why he's disappointed, but at the same time, what does he expect? He makes millions. He had a child with someone. Of course you're going to be hit with child support!
By the way, Tyrese was a little feisty during the hearing. At one point, he tried to fire back at one of his ex-wife's attorneys, and the judge threatened to hold him in contempt… YIKES!
---