Who The Heck Is Actually Attending Kanye West's School? We May Never Know, Thanks to NDAs!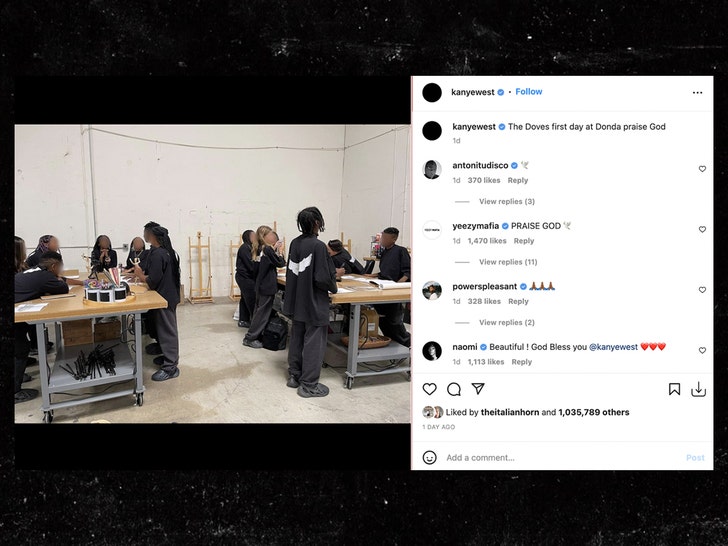 If you still haven't heard, Kanye West decided to open up his own school. He tried to put his own kids in the school, but Kim Kardashian was having none of it, which prompted Kanye to have a bit of a meltdown on Instagram recently.
But what exactly is this school? According to the Donda Academy's website, the mission is to motivate its students to "grow in their faith and community" through non-stop worship and celebration.
So basically, it's a pretty intense Christian school. The private school just launched this year, and accepts students from pre-K to 12th grade, so they're trying to cover all ages. It's been reported that only around 100 students actually attend the academy, which is not accredited, by the way.
Who are these parents allowing their kids to go here? Well, we may never know. Some parents, who have remained anonymous, claim the school forces you to sign non-disclosure agreements before enrolling.
Two families sat down with Rolling Stone and spilled the beans about the non-disclosures, which are apparently in place to keep a tight lid on things that go on at the school. In the RS article, the families were unnamed and did not provide details on the hush-hush agreements.
Of course, Kanye's people deny the report. His consultant, Tamar Andrews, claim only the parents put their signature on the forms and insisted the entire process was informal. We're not exactly sure what that means, but if these parents didn't feel comfortable enough to share their names, we have to imagine the process was not informal.
Andrews went on to claim they don't care if people know about the school:
Honestly, we don't care if people know about the school. The people that want to come to the school are looking for a good Christian school in that area and they know that we're there … there is also a certain notoriety that comes with being affiliated with Donda. So, I don't know that we have to advertise, which is a blessing and a curse.
I don't know, man. I can't help but think most of the students were forced to go there by their parents, in hopes Kanye walks through the halls and ~discovers~ one of them. I bet out of the 100 students, 99 of them are aspiring rappers.
There's no way my kids would attend a school being fed curriculum by Kanye West.
---