Jelena Fans… Cover Your Eyes! Selena Gomez and Hailey Bieber Unite For First Photos Together!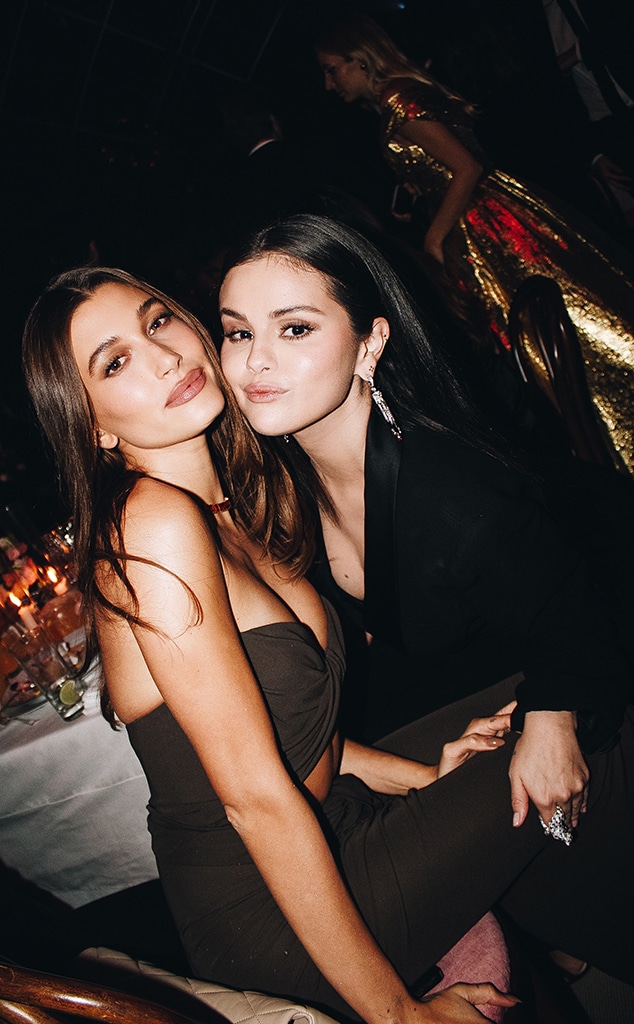 Just weeks after Hailey Bieber talked about how cruel some Jelena fans were, Selena Gomez and her have linked up and showed the world a united front.
They posed for their first photos together, four years after Hailey married Selena's ex-boyfriend, Justin Bieber.
The women's joint snaps, which show them sitting close together and smiling, were taken by photographer Tyrell Hampton Oct. 15 at the star-studded 2022 Academy Museum Gala in Los Angeles, to which the women arrived separately. The celebration, presented by Rolex, marked the most high-profile event both have attended at the same time.
Maybe Hampton will turn these photos into NFTs because, I mean, this is modern day art. Mona Lisa who?
Hailey called the night "beautiful" and liked Tyrell's post on Instagram, displaying her and Selena, so obviously Hailey supported the surprise show of unity.
The post has over one million likes and counting. Ava Phillippe, daughter of Reese Witherspoon, wrote that the photo was making her smile.
I'm not one to get wrapped up in celeb drama & at the end of the day, it's really just a pic (& none of my business!) But it does make me smile to see these boss babes out there setting the record straight. Love + respect for you both!
Well, Ava, we are totally one(s) to get wrapped up in celeb drama, and we also appreciate the photo, mostly because it's a big "f**k you" to those crazy Jelena people who believe it's their mission in life to reunite Selena Gomez and Justin Bieber.
NEWSFLASH, PEOPLE… HIGH SCHOOL SWEETHEARTS RARELY WORK OUT IN THE LONG TERM! JELENA IS DONE!
The best you can hope for is Hajelena (a throuple)
---