James Corden Was Reportedly A Massive Douche To Restaurant Staff, Banned From Establishment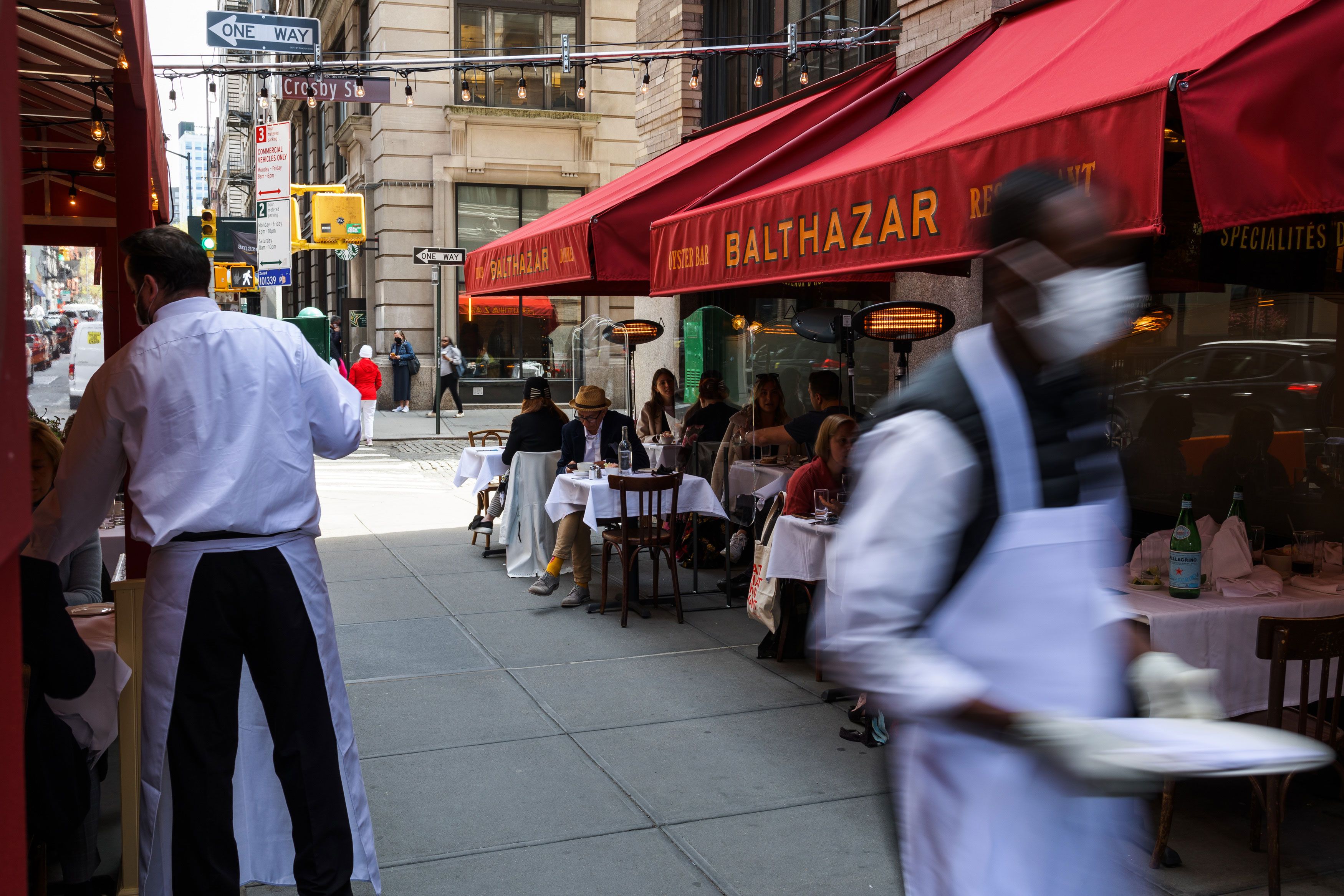 There have been several stories about 'The Late Late Show' host James Corden being a massive douchebag to people. It's pretty common knowledge that he's the Ellen DeGeneres of late night.
On October 17, New York restaurateur Keith McNally called out Corden in an Instagram post, claiming he had to ban Corden from Balthazar's New York location after being extremely rude to the staff.
James Corden is a Hugely gifted comedian, but a tiny Cretin of a man. And the most abusive customer to my Balthazar servers since the restaurant opened 25 years ago.
He explained that he doesn't often "86" a customer, but he felt it was necessary with Corden. During one visit, Corden found a hair in his meal, and he just could not handle it.
After eating his main course, Corden showed the hair to Balthazar manager G. who was very apologetic. Corden was extremely nasty to G, and said: 'Get us another round of drinks this second. And also take care of all of our drinks so far. This way I write any nasty reviews in yelp or anything like that.
That was just one example. He also claims the 44-year-old entertainer showed up one time with his wife, Julia Carey, and suffered a little bit of a mix up with the food. Apparently, Carey ordered an egg yolk omelet with salad.
But when the order arrived, Carey had a little bit of egg white mixed into the egg yolk. The kitchen remade the dish, but accidentally sent it out with fries instead of the salad she originally ordered.
That's when James Corden began yelling like crazy to the server: 'You can't do your job! You can't do your job! Maybe I should go into the kitchen and cook the omelette myself!'
Yikes. I don't even know what the f**k an egg yolk omelet is, but it ain't worth losing your cool over. I know that much. Rich people are wild.
Anyway, it's worth noting that a few hours after sharing the post, McNally updated to let everyone know Corden reached out to him directly to apologize.
James Corden just called me and apologized profusely. Having f–ked up myself more than most people, I strongly believe in second chances. Anyone magnanimous enough to apologize to a deadbeat layabout like me (and my staff) doesn't deserve to be banned from anywhere. Especially Balthazar. So Come Back to the 5 & Dime, Jimmy Corden. All is Forgiven.
So there you go. Maybe Corden has changed his ways. Or maybe he just knew apologizing was good for his image.
---