Adidas Is Done With Kanye West, Terminates Partnership With The Former Billionaire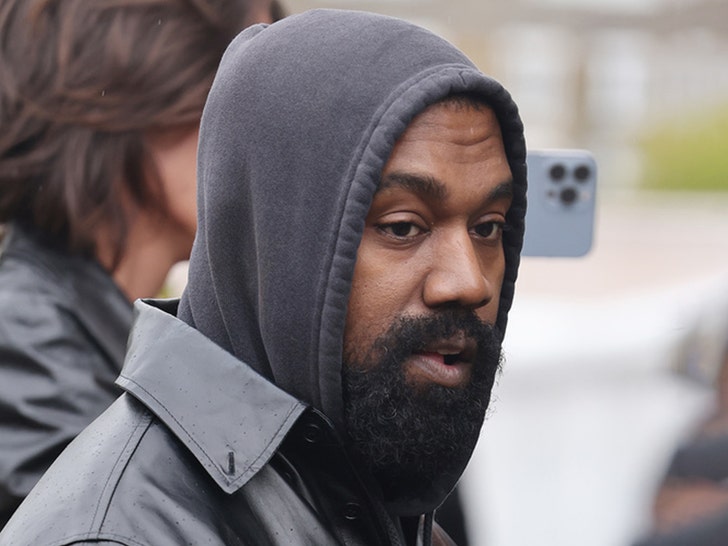 It looks like Kanye West is no longer a billionaire after losing several deals in recent weeks, including the major one this week, his partnership with Adidas.
On Tuesday, the company decided to end their deal with West, due to his recent antisemitic comments.
Adidas does not tolerate antisemitism and any other sort of hate speech. Ye's recent comments and actions have been unacceptable, hateful and dangerous, and they violate the company's values of diversity and inclusion, mutual respect and fairness. After a thorough review, the company has taken the decision to terminate the partnership with Ye immediately, end production of Yeezy branded products and stop all payments to Ye and his companies.
This is a major blow to both Kanye and Adidas, who might be losing out on $250 million during this upcoming holiday season.
We're sure the company, who is already having troubles outside of West, didn't want to cut the partnership during the busiest shopping time of the year, but they had no choice. They were feeling major pressure from their employees and customers.
According to the reports, Kanye is no longer a billionaire after losing out on all these partnerships. Forbes claims the 45-year-old rapper is worth around $400 million now. That's still an incredible amount of money, but his worth is dropping quickly. This is probably not rock bottom.
The majority of Kanye's riches are now coming from a select few sources, Forbes says, including real estate, liquid cash, his music catalog and a 5% stake in Kim Kardashian's Skims brand.
And considering he trashed the Skims brand recently, we have to imagine they're trying to figure out a way to buy him out of that 5%.
In addition to the recent Adidas news, it was also revealed this week that talent agency CAA dropped Kanye as a client. He's also been blocked by Twitter and Instagram.
All this because he refuses to take medication. Ain't that a bitch.
---