Wait, What? Would Martha Stewart Date Pete Davidson? We Got The Answer!
We all know Martha Stewart and Pete Davidson have an unusual bond. After all, on paper, it doesn't seem like they have much in common.
Stewart is 81-years-old, loves home decor, cooking and probably feeding ducks at a pond. Meanwhile, Davidson is 28-years-old, loves tattoos, comedy, and the cravings value menu at Taco Bell.
But for some reason, they have connected and spent a lot of time together. And during a recent appearance on The Drew Barrymore Show, the cookbook author was asked if she'd ever think about dating Davidson.
He's dated so many women. I'm not saying that's bad. I think that's good. He's sort of cute. I know everybody loves him. He is a good guy. Very good guy and he knows how to get in and get out. He's like my lost son.
Damn. It was looking so good for Pete until that last line. Martha added that they first met on the set of Comedy Central's Justin Bieber roast back in 2015.
It's not exactly a surprising answer though. Earlier this year, Stewart talked about Pete in an interview with the Daily Mail.
Pete Davidson is like the son I never had. He is a charming boy who is finding his way. I've invited him to come on my podcast and I look forward to hearing what he has to say.
Even though Pete comes across as a douche on camera, everyone who actually knows him claims he's a very sweet guy, so we're going to take their word for it.
Still though, it's hard to believe, especially when he takes photos like this…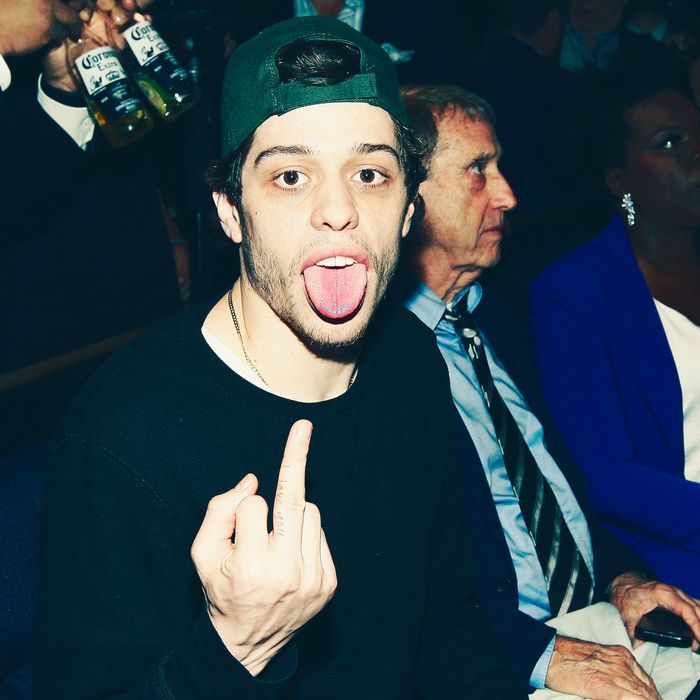 ---