Despite Fan Theories, Aaron Carter's Family Believe His Death Was NOT Intentional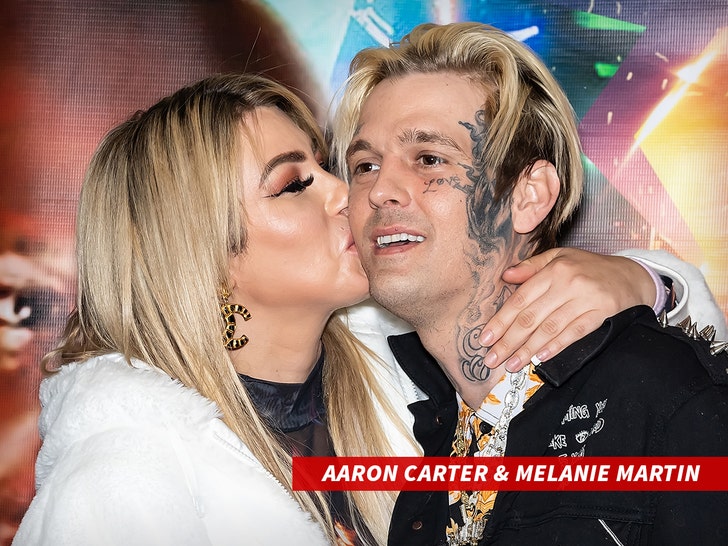 There has been some speculation online surrounding the death of pop star Aaron Carter. As you all know, the 34-year-old singer was found dead inside his home this past weekend. According to multiple sources, he drowned in his bathtub.
It's not a secret that Carter had been dealing with addiction for years now, so an accidental overdose wouldn't be all that surprising.
However, some fans believe he intentionally took his own life. They cite a post he wrote not long before his death, which read, "LOVE YALL STAY BLESSED STAY SAFE. ENJOY THE HOLIDAY" as a sign he was planning to kill himself.
But his family does not buy it. They 100% believe his death was an accident because they claim he was excited about the future.
Our family sources say if anything, Aaron couldn't wait for the holidays, and was even planning on spending time with both Melanie and their young son, Prince. He also had set up appointments with a family counselor and social worker — which he knew would help his chances of being a more involved parent.
Additionally, law enforcement sources told TMZ that no suicide note was found at the scene, which seems to suggest it was an accident. Cops also found cans of compressed air and prescription pills inside the singer's home.
An official cause of death has not been determined. They're still waiting on the toxicology results, which should tell us more.
But at the end of the day, it really doesn't matter if he intentionally killed himself or not. The end result is the same, and his friends and family are still feeling the same amount of pain.
---