'Top Gun' And 'Walker, Texas Ranger' Actor Clarence Gilyard Dies At Age 66
Some sad news to report today. 66-year-old actor and professor Clarence Gilyard has died.
Most of you probably recognize his face. In 1986, he made his film debut in 'Top Gun' — he played Sundown, one of the elite fighter pilots.
Two years later, he was cast as Theo, the computer expert who helps the terrorist group in the holiday film, Die Hard.
He got his big primetime TV break in 1989, when he landed the role of Conrad McMasters on the NBC legal drama 'Matlock,' starring opposite Andy Griffith. He then portrayed Chuck Norris' crime-fighting partner Jimmy Trivette on 'Walker, Texas Ranger.'
Even though his resume was impressive, he decided to step away from acting professionally back in 2006. He became a professor and started teaching at UNLV and directing productions at the university's theatre.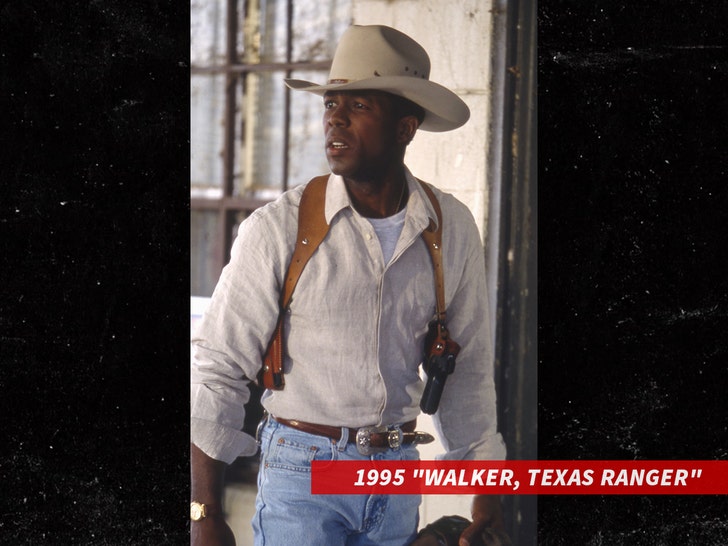 Back in 2017, he told a local newspaper the following:
I'm wired to teach. And I'm a professional, but the profession has to feed the classroom. It's what stimulates my characters because I'm in touch with people's lives in the 21st century. I work best as an artist when I'm in a fertile arena. That means creative and imaginative. Being with all those millennials — I don't understand what they're saying but I'm siphoning off their energy.
By all accounts, Clarence was a solid dude.
In a statement shared on Instagram, Dean Nancy J. Uscher wrote the following:
It is with profound sadness that I share this news. His students were deeply inspired by him, as were all who knew him. He had many extraordinary talents and was extremely well-known in the university through his dedication to teaching and his professional accomplishments. He had a national and international following through his celebrated work in the theatre, in film, and television. His generosity of spirit was boundless. He was always ready to contribute to projects and performances however possible.
No cause of death has been shared at this time. Our thoughts go out to his friends and family.
---